360 Virtual Tour
Get Potential Customers In The Door – Before They Arrive.
Google Virtual Tour Services
Local Leap is excited to offer 360° photography for your company's Google listing. A 360° virtual tour of your office or retail space provides potential customers with an idea of what to expect. It's a peek behind the curtain that builds trust and drives more traffic to your web site. Use our 360 service alone or as part of your other Local Leap Marketing SEO services.
What is Street View?
Google Street View is a technology featured in Google Maps that provides interactive panoramas from positions along many streets and inside public buildings. It was launched in 2007 and has since expanded to include cities and rural areas worldwide. Street View's content comes from two sources – Google and contributors. According to Google, listings with photos and a virtual tour are twice as likely to generate interest.
Why Create a Google 360 Virtual Tour?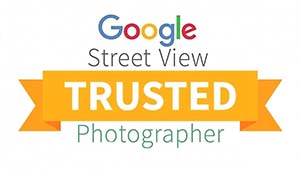 The main ingredient for a solid customer base boils down to one verb: google. Google searches are the beginning and the end of all roads that lead to the purchase of a new item or service. The creation of the powerful Google 360 Virtual Tours has changed the face of marketing when it comes to the consumer experience. These tours are believed to affect the consumer interest by as much as a full 100%, a solid sign that having a virtual tour available for your business will drastically change the number of customers you hope to draw. Sounds pretty amazing for the local business owner, right? But… there's always a catch of some sort. Wouldn't such a service would be outlandishly expensive? It could be, but not if you hire the right company for the job.
We know and appreciate that our customers are real people with real limitations. We provide excellent work, but we aim to get the job done at a fair price. Our customers don't have millions of dollars to spend on growing their business, but they have found that it does take money to make money.
We are excited to be a Google 360 Trusted Photographer! We are certain that enabling our clients to gain access to the power of a virtual 360 tour will transform their business and grow their numbers to new heights. The age in which we live requires us to jump in the Google game full-force and stay current if we are going to maintain a competitive edge in our particular corner of the world.
If you want to gain more visibility for your business on Google, then you need to look into the addition of a Google 360 Tour. We would love to learn more about your business and tell you how the Google 360 experience, as well as our many other web services, can transform your customers' current experience. Contact us today!
Virtual Tour FAQs