Video Production Services
We provide Dallas-Fort Worth businesses with compelling and creative video content that not only engages audiences but also boosts online visibility.
High-Quality Video Production for All Your Marketing Needs
Local Leap Marketing offers top-notch, professional video production services exclusively for businesses in the Dallas-Fort Worth area. Whether you need promotional videos, corporate content, or social media snippets, we leverage our expertise in creative storytelling to deliver outstanding video products. We use the latest video production technology to deliver crisp, clear, and high-resolution videos that captivate your target audience. We blend this technology with our creativity to craft compelling stories that elevate your brand.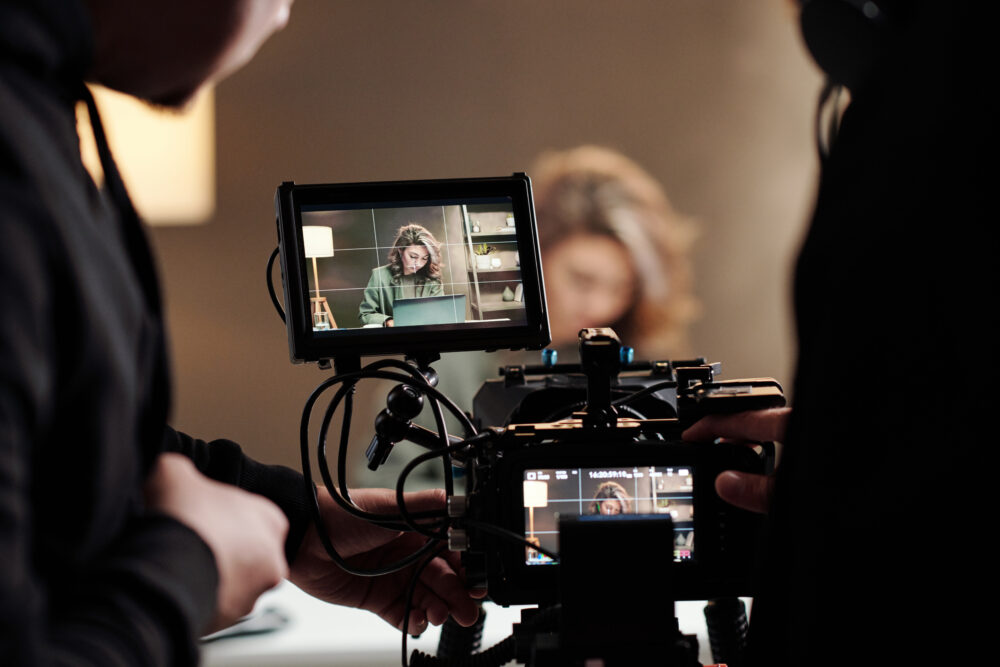 Why Choose Local Leap Marketing for Your Video Production
Local Expertise
Our intimate knowledge of the DFW area gives us a unique edge when it comes to producing localized content. We understand the culture, the people, and the businesses that make the area special, allowing us to create content that resonates with the local market.
Tailored Service
We pride ourselves on our client-centric approach. We tailor our video production services to meet your specific needs, ensuring that the end product aligns perfectly with your brand and marketing goals.
Our Video Production Services
Promotional Videos
Engage your audience and drive business growth with our high-quality promotional videos. We create compelling content that promotes your products or services, increasing brand awareness and enhancing your marketing efforts.
Corporate Videos
From internal communications to recruitment videos and everything in between, our corporate videos communicate your company's values and mission in a professional, engaging manner.
Social Media Content
In the era of social media dominance, we help your brand stand out on various platforms with our custom-made social media video content. Capture your audience's attention and promote interaction with share-worthy content.
SEO-Optimized Videos for Greater Visibility
All our videos are SEO-optimized, helping you reach a wider audience in the DFW area. We incorporate SEO strategies from the concept development phase through to the final production, ensuring that your videos rank well on search engine results and increase your online visibility.
Get in Touch with Us Today!
Ready to take your business to new heights with professional video production? Contact Local Leap Marketing today. We are committed to helping your business grow. Call us now and experience the difference that high-quality, SEO-optimized video content can make.