Careers
Local Leap Marketing has been helping businesses connect with their customers and grow their brands for more than two decades. We strive to help improve the communities we live in. Since 2002, our goal has been simple: deliver the best value, create results that exceed expectations, and provide customer service that's unmatched in the industry.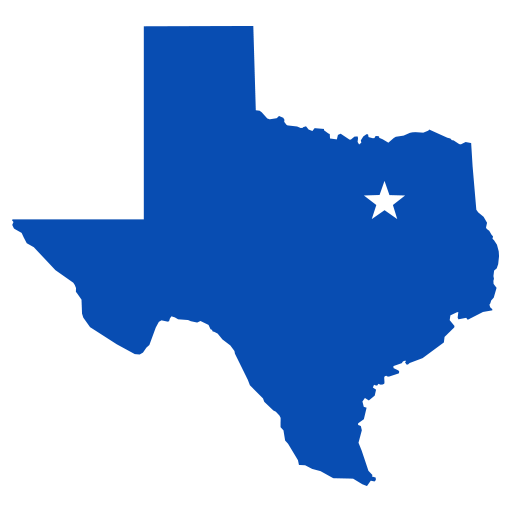 Working At Local Leap
Local Leap Marketing is an award winning marketing agency located in Allen, Texas.
Local Leap Marketing is a leading marketing firm that specializes in providing top-notch digital solutions for businesses. Our commitment to ensuring our client's online presence shines has led us to become one of the most sought-after marketing partners in the industry. We're passionate advocates for small business owners, committed to fueling their pursuit of the American Dream. The success of our company depends on our ability to assemble a team of like-minded individuals who share our enthusiasm for one ultimate objective: fostering business growth.
Available Job Opportunities
View our current openings below and apply to become a part of our team! Don't see your specific position or skills area listed? Contact us to discuss our internship programs. We're passionate about growing talent!
---
Customer Support Technician
Local Leap Marketing is searching for a motivated part time Customer Support Technician to assist customers with ongoing website maintenance needs. The ideal candidate has experience with updating websites, is procedure-oriented, and above everything else, values excellent customer service. The selected individual must be local to Murphy, TX and available for in-person staff meetings every Friday.
Let's Talk Culture
Champions of Small Business
It just seems to happen. Our team members become impassioned champions of the people we serve. We're fueled by the success we help create for our clients. Working in roles where we get to see so directly the fruits of our labor a sort of magic takes hold. Call it an on-the-job-perk. Call it synergy. Whatever it is, we love it and foster it and can't wait to share it with you.
Innovators
We consider it an honor to have our team members join us. To this end, we listen and intentionally grow and develop our tribe. We understand that ideas come from all levels and processes. There's no overseas outsourcing at Local Leap. We've worked hard to build a marketing team right here at home in Texas, each member uniquely skilled in the necessary building blocks of SEO and overall web presence.
Perfectors
Getting it perfect is an ongoing process at Local Leap. We're always going to find a way to make something better for a client, for our business, for a cause. This doesn't mean we stay frozen, afraid to pull the trigger, waiting on elusive perfection. As is the case with our primary product offering, SEO, we're going to make bold moves and then we're going to revisit and tweak and continually improve. We know we're always capable of more and, yes, we're going to get to that "more" in a committed, balanced but fierce manner.
The Perks
We get it. You spend a lot of your waking hours on the job. You want to enjoy the work you do. You want to feel challenged. You want to grow. You want to make a difference. Working with Local Leap you can expect:
Competitive Pay
We stay on top of industry trends and pay our talent what they – and our clients – deserve.
Paid Time Off
We know time off pays off in productivity. We provide generous PTO and Holiday pay for full time employees.
Upward Mobility
We are small and nimble. No formal hierarchy to climb here. If you're eyeing a path, let's see if we can't get you on it.
Team Building Events
Fun? You bet. But, we're also capitalizing on what we call synergy energy to take the enterprise further.
Employee Performance Rewards
Celebrating our victories and accomplishments is mandatory at Local Leap. Not because we have to, but because we can.
Remote Work Environment
Because it makes sense.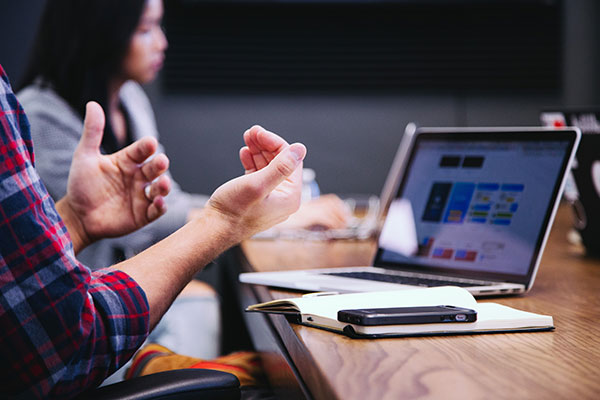 Grow, Learn & Develop
At Local Leap, we believe that your professional growth is the cornerstone of our collective success. That's why we're committed to fostering a culture of continuous learning and development. From your first day on the team, you'll be immersed in an environment that encourages you to stretch your boundaries, take calculated risks, and embrace new challenges. We offer a range of tailored development programs, mentorship opportunities, and access to cutting-edge tools and technologies. Whether you're looking to refine your existing skill set, explore new career paths, or take on leadership roles, we provide the resources and support to help you leap forward in your career journey. Come grow with us and be a part of a team that values your unique talents and aspirations.
Don't Just Take Our Word For It
Hear what some of our employees and customers have had to say about Local Leap: