Local Directory Submission
There are over 50 combined directories, social outlets, business listing sites, and search engines online that are used to get results for your business listings. How can you be 100% sure that yours are right? Fill out the form below to get started!
Build Key Citations To Boost Your Local SEO
Local Leap Marketing submits your business information to the four major data aggregators: Infogroup, Acxiom, Localeze and Factual. Thanks to this, your NAP (Name, Address, & Phone) information will be distributed to a multitude of local search directories. Our technology gets the job done every time. We're constantly managing the listings to make sure your business can be found online. We want business listings to not only exist but also be accurate and fully optimized. Contact us today to learn more!
Control Your Local Directory Listings
Inconsistent business location information across online maps, apps, directories, GPS devices, social networks, and search engines costs you real sales. We give you the ability to control your listings across 60+ partner sites, including Google, Bing, Facebook, Foursquare, Yahoo, and Yelp.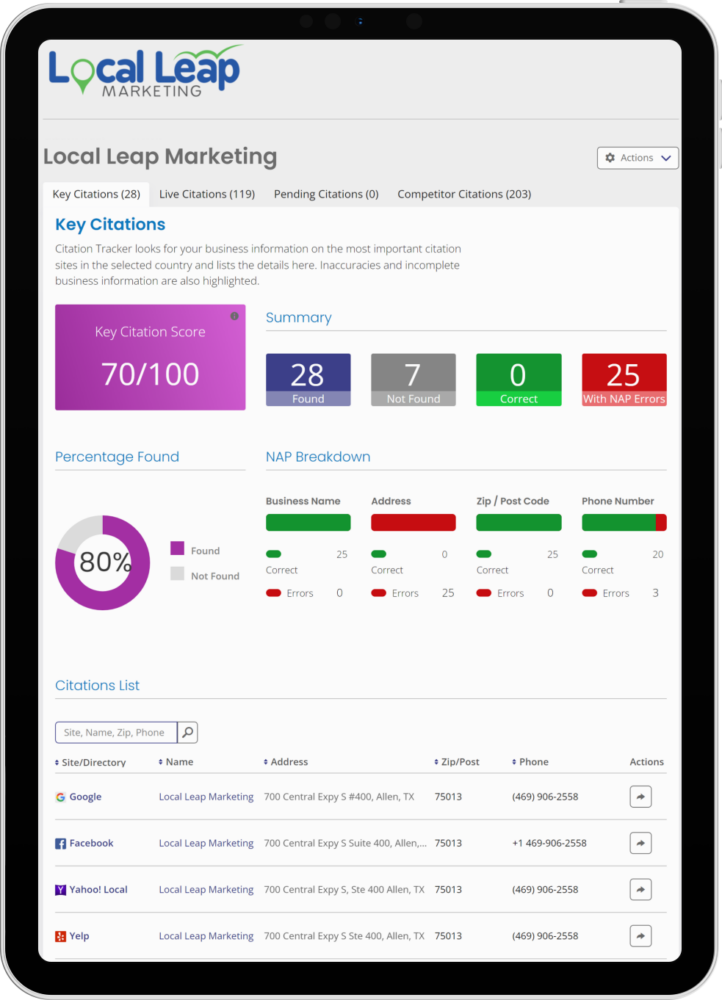 Why Choose Our Local Directory Submission Service?
Improved Local SEO Rankings
Search engines use NAP information to validate the authenticity and credibility of your business. Consistent and accurate NAP information signals to search engines that your business is legitimate and trustworthy, improving your chances of ranking higher in local search results.
Enhanced Online Visibility
Having your business listed on multiple local directories increases your online presence and helps potential customers discover your services.
Increased Brand Awareness
Submitting your business to local directories exposes your brand to a wider audience. As more people come across your business in local search results, it helps create a strong brand image.
Time and Effort Saved
Building citations can be a time-consuming and labor-intensive task. Our team of experts at Local Leap Marketing will handle the entire process for you, ensuring your NAP information is consistent across a variety of directories, saving you time and effort.
Our Local Directory Submission Process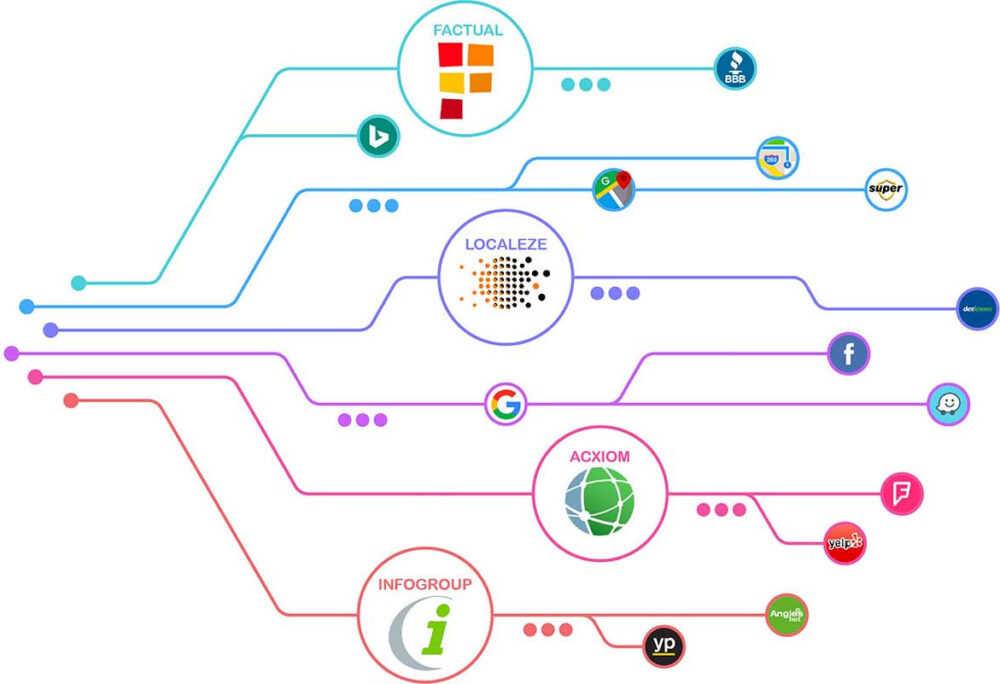 Take the leap and boost your local SEO with Local Leap Marketing's Directory Submission Service. Don't miss out on the opportunity to gain a competitive edge and drive more customers to your business. Contact Local Leap Marketing today for a free local directory report!
Supercharge Your Local Visibility: Expert Directory Submission
Improve your online visibility and drive more customers to your business with our Local Directory Submission Service.