About Local Leap
Local Leap Marketing has been helping businesses connect with their customers and grow their brands for more than two decades. We strive to help improve the communities we live in and we love what we do.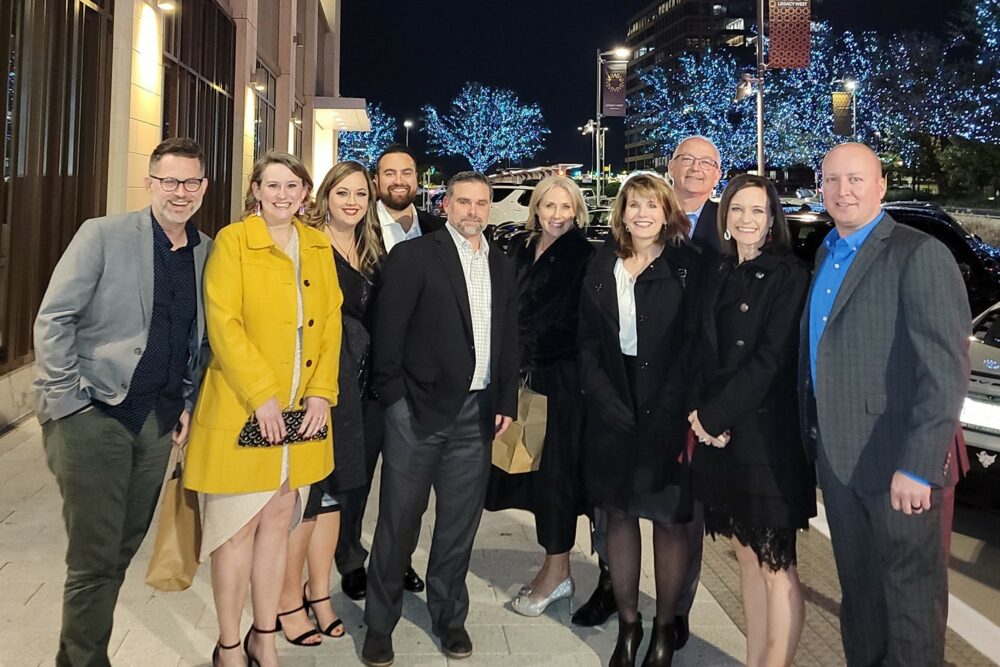 Our values ground us and relationships drive our success.
Since 2002, our goal has been simple: deliver the best value, create results that exceed expectations, and provide customer service that's unmatched in the industry.
We recognize the effort and dedication you have put into building your business. Our goal is to help you reach the widest possible audience and realize your full business potential. We offer technology and marketing solutions that can help your business grow and save you time and money. Our tools and services are designed to make it easier for you to reach your target audience, increase your sales, and improve your bottom line.
We want to be part of your growth story.
Working with Local Leap, you're going to know the people we have in your corner. There's no overseas outsourcing. We've worked hard to build a marketing team right here at home in Texas, each uniquely skilled in the necessary building blocks of SEO and overall web presence. And what makes our team members truly exceptional is their shared passion for seeing small businesses succeed.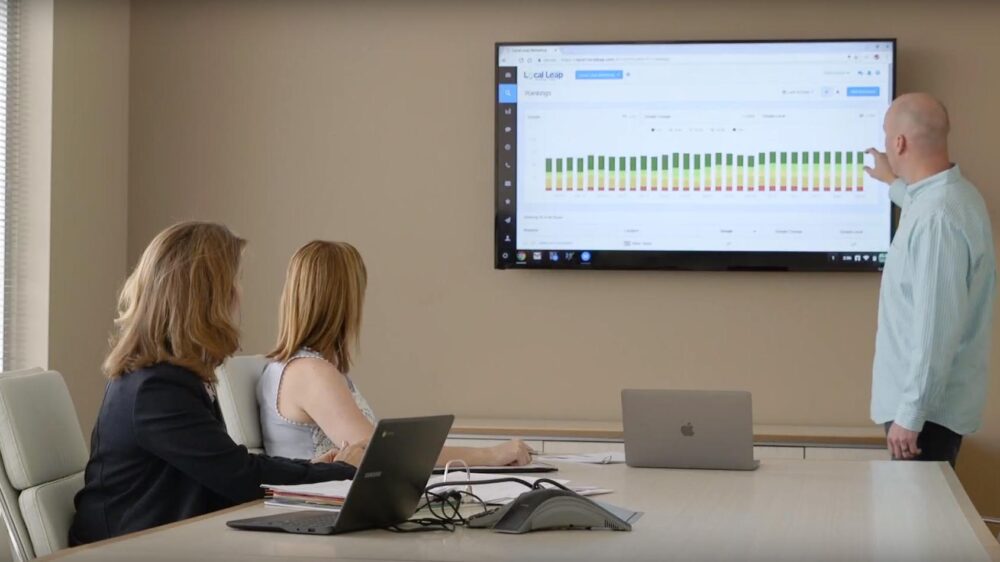 Core Values
We've built our business around a set of core values to ensure our output consistently aligns with our vision. Local Leap employs these principles in every decision we make, every strategy we use, and in every partnership, we engage or entertain.
Service
Providing exceptional service to our clients is the core of our business. Building on over 20 years of experience, with a team of specialized professionals passionate about customer service, we guide our customers through web design, SEO, creative content development, relationship management, and other strategic services designed to establish and support a unique and custom digital presence.
Relationships
Strong relationships – with our clients and our team members – make our business possible. Our commitment to ongoing, open communication forms the foundation for these relationships. Showing up as our best, day in and day out, be it through the output we deliver or the investment we make in growing our team members, fortifies the productive working relationships needed to achieve our vision of success.
Quality
Quality qualifies the work we do. Understanding the trust you place in us to build your digital presence, we are committed to providing services that reflect the quality of your brand. Furthermore, we understand that the success of our product offerings is predicated on us providing each client with attentive, quality customer service.
Trust
We understand your website and marketing will impact your customers' decisions. We value your trust in us. We commit to fostering this trust through open communication, quality customer service, and innovative product offerings.
Creativity
Bringing unique concepts to established forums and applying novel solutions to common challenges opens the door to greater potential. We've seen how client and team collaboration delivers a level of creativity beyond the individual outputs. We honor vision, promote ingenuity and embrace the "let's try this angle."
Growth
There is no top of the mountain on our path to success. Understanding that our growth translates directly into our clients' growth, we foster professional development among all team members. We're committed to capitalizing on the ever-emerging industry trends so that our partners realize their full potential.
Our Work.
With over 600 satisfied clients, we think our work speaks for itself. But don't have to take our word for it. Here's an in-depth look at some of our clients' success stories. We thrive on helping our clients grow their businesses and we love to look back at where they started and see how far they've come.
Our Mission.
Improve every day, provide value, be efficient, and always do more than you're asked.
If it's a win for our clients, it's a win for us.
What We Do.
We're rooting for the small business owner. The American Dream is built by small businesses. We understand, at the most fundamental level, your potential customers have to be able to find you online. What's more, you've got to standout within your local landscape. You want to get out in front of your target market to reach your full potential. We will work hard to get you there and we've got the results to back it up. To this end, Local Leap focuses primarily on two service offerings: Website Design and Search Engine Optimization, or "SEO." In a nutshell, we work to create the perfect digital presence and then we help you get it out there to the widest possible audience.
For over two decades, Local Leap Marketing has had the privilege of partnering with over 600 small businesses. Our goal is simple: help small businesses connect with their customers. We achieve our goal by taking the time to understand our customers and by providing digital marketing strategy tailored to each individual business. Once the strategy is put in place, we monitor its effectiveness and continually tweak it in order to help our clients grow their business.
Share the Love.
It's true for your business and it's true for ours. You can't beat word-of-mouth advertising. Do you know someone who could benefit from Local Leap's services? Submit a referral form and, if they start a project with us, you get a hundred bucks! It's a win all around.
Read Up.
We strive to be a reliable source of good information about web design and SEO, and we love to share that information with you. Our blog is full of helpful tips, solid practices, and timely information to help you build a trustworthy online presence.
Join Us.
It just seems to happen. Our team members become impassioned champions of the people we serve. We're fueled by the success we help create for our clients. Working in roles where we get to see so directly the fruits of our labor a sort of magic takes hold. Call it an on-the-job-perk. Call it synergy. Whatever it is, we love it and foster it and can't wait to share it with you.
Our Happy WEB DESIGN Customers
Here's What Our Clients Are Saying