Website Maintenance & Support
You can trust Local Leap Marketing to keep your website up-to-date and functioning at the peak of performance. We take the stress out of maintaining your website.
Web Maintenance Services Strengthen Your Online Marketing
When it comes to your company's website, routine maintenance is critical. There is no "launch and done" if you want to remain competitive online. At Local Leap Marketing, we specialize in local search engine optimization (SEO) and understand that site maintenance forms the necessary foundation for success in the digital marketplace.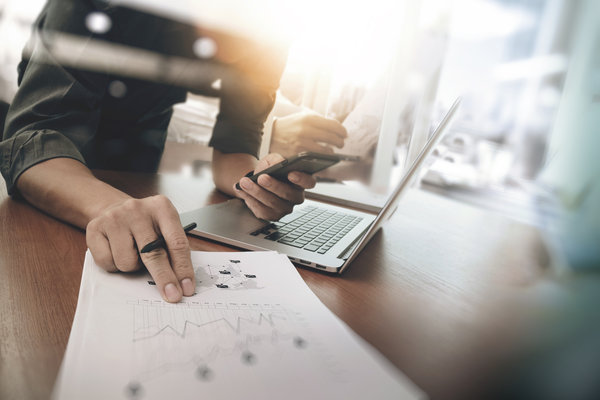 Weekly Website Updates
When your site isn't functioning properly, you portray a less-than-ideal image to your customers and clients. With our website maintenance service you can be certain your site is operating as designed. We'll be working weekly for you, conducting:
loading checks for each page on your site
systematic checks for broken links and 404 errors
form operation verification
website software updates
plugin software updates
spam removal
SEO Enhancements
Search engine optimization is our wheelhouse. We stay up to date on the trends and have perfected the techniques so you can remain front-and-center with your customer base. Our SEO-related website maintenance services include:
writing blog posts to provide fresh content (which is a key SEO booster) and foster community engagement
the quarterly reviewing, and if necessary enhancing, of meta titles, alt image text and site descriptors
keyword search analysis and corresponding content updates
text volume analysis, because search engines reward more of the right kind of content
page layering strategy, because search engines will reward content depth when it is warranted
internal site link maximization, allowing you to drive visitors to other pages within your site
industry specific updates, when coupled with our Local Leap Analytics package
WordPress Website Support & Maintenance
Regular WordPress maintenance can ensure you remain relevant. It allows you to incorporate your overall business shifts into your website and ensures you're keeping your site on-trend and user-friendly. Our strategic maintenance includes:
a monthly review of your website statistics with corresponding recommendations and appropriate actions
routinely testing pop-ups, customer forms and other requests for information to ensure proper operation
optimization of mobile responsiveness – are you at your best on all device sizes?
regular browser checks – is your site displayed as intended on each platform?
workflow analysis – what can your site take off your/your employee's plate? Where can digital steps save time or money?
business strategy congruence measures – is your site in line with your defined business goals?
Website Security Updates & Annual Maintenance
Website technology advancements continue at an impressive pace, allowing us to do more, reach more and store more. But, with this growth comes an increasing reliance on system redundancies, overall greater risks and opportunities for criminal mischievousness. Local Leap Marketing remains actively engaged in the marketing industry, studying the emerging threats and vetting all the newest security tools. You can trust us for:
weekly site backups
carefully reviewing security scan outputs, taking action where necessary
implementing WordPress security updates
updating contact information with the domain registrar
analyzing overall website design and layout for possible updating
blog performance analysis
reviewing blog entries for needed updates
full review and editing of site copy for grammar, spelling and overall content accuracy
site backup process review
domain name renewal
Your WordPress website is your online storefront. It is likely your most utilized and influential consumer touchpoint, providing marketing, branding, communications, customer education, critical data caching and much more. Once you've got your site where you want it (and if you don't yet, let us help you!), you can trust Local Leap Marketing to keep it functioning at the peak of performance. Contact us today to discuss website maintenance options that work for your business!