Tyler Web Design Company
For over 15 years, we have been working to build the best digital marketing team right here at home in Texas!
Tyler, Texas Web Designer
Local Leap Marketing has been helping local businesses connect with their customers and grow their brands since 2002. We're passionate about helping Tyler businesses grow and committed to finding creative ways to turn tire kickers into customers. We think outside the box and strive to develop unique, custom marketing strategies that get results.
Ready to work with a Tyler web design company that's committed to your success?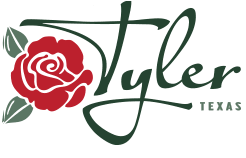 Web Design in Tyler, TX
Are you looking for a web designer in Tyler, TX? Whether you're located in Tyler, or outside the State of Texas, Local Leap Marketing can help you with your web design needs. We have found that level of balance that delivers sharp and engaging web design with intuitive functionality. Each website we create will capture the interest of customers while delivering the facts in a user-friendly format. We offer affordable web design services and provide custom SEO solutions to market your business online. Learn more about our web design services.
Tyler Business Marketing With SEO
Looking to promote your website with SEO? Popular search engines like Google, Yahoo or Bing often generate thousands of leads with each local search. Research shows that users rarely venture beyond the first page. How do you position your website at or near the top of the list? Let us assist you with your search engine optimization and social media management needs and help generate more leads online!
There is no "one size fits all" approach to web design. We work with each of our customers throughout the design and development stages to make sure the end product helps grow your business. Whether your business needs: professional website design, web maintenance, hosting, or local search engine optimization (SEO), we've got you covered! Contact us today for a free web design estimate!
Social Media Marketing in Tyler
Looking to promote your website in using social media? Local Leap Marketing can assist you with your search engine optimization and social media marketing. We specialize in connecting your website with social media sites like Facebook, Twitter, LinkedIn and Google+.
Blogging is an essential tool in spreading the message throughout your industry. It's important to add fresh content to your website in order to keep the website updated and users engaged. We provide blogging and copywriting services for our clients with targeted keywords designed to communicate relevant information about the services or products your business offers. By posting these blogs to social media, we can generate additional traffic to your website and improve SEO.
SEO consultant near Tyler, TX
Our goal at Local Leap Marketing is help boost the visibility of your business and convert leads into customers. No matter what type of business you're in, SEO is a crucial element in keeping your brand healthy and competitive. Contact us today to receive an estimate on our Search Engine Optimization services or use the form on the right to contact us for a FREE website audit. We are here to answer any questions you may have about our SEO services.
Local Directories & Citation Building
Updating each local directory puts you in control of your own listings on each site in our network. We automatically link to each of your listings, and whenever we update any information through your account, it updates everywhere, automatically. And it's not just your basic information like name, address or phone. You can add photos, descriptions, promotions (and more), to show up on your listings everywhere. Learn More
Our SEO team focuses on creating compelling content that turns visitors into customers. We have the talent, the technology and the creative vision to generate a web presence that you can be proud of. Contact us today to learn more about our SEO services!
Why Choose Local Leap As Your Tyler Web Design Company?
For nearly two decades, Local Leap Marketing has had the privilege of partnering with over 500 small businesses.
For nearly two decades, Local Leap Marketing has had the privilege of partnering with over 500 small businesses. Our goal is simple: help small businesses connect with their customers. We achieve our goal by taking the time to understand our customers and by providing digital marketing strategies tailored to each individual business. Once the strategy is put in place, we monitor its effectiveness and continually tweak it in order to help our clients grow their business.
Let's Make It Happen!
We know you're passionate about your business. You've worked hard to build it. We want to help you reach your widest possible audience and full business potential to see what is possible.
See What Our Customers Are Saying!
At Local Leap Marketing, we pride ourselves on offering the highest level of customer service and building long-term business relationships. Don't take our word for it….We invite you to contact any of our Tyler web design clients to ask about their experience with Local Leap Marketing. View our Tyler web design testimonials.
Ready to Grow Your Business? Get A Tyler Web Design Estimate Today!
Fill out the form below for a FREE estimate on your website project.