Legal Services Web Design
Local Leap Marketing has been helping attorneys and law firms connect with their clients and grow their brands for more than two decades. We strive to help small businesses thrive.
How Can We Help Your Law Firm Grow?
Any law firm, no matter its size, needs to market itself to attract customers. However, it will be difficult to succeed in today's competitive legal industry without clear company objectives and a thorough plan in place. For this reason, Local Leap develops powerful websites that showcase legal services and helps law firms grow.
Local Leap has helped legal businesses gain exposure and attract clients since 2002. Our marketing team has assisted numerous firms that provide legal services in expanding their online presence. A website needs to be both aesthetically pleasing and user-friendly. Our law firm web design services are therefore concentrated on developing beautiful, responsive websites that are fit for your company's distinctive offerings and intended target market.
In addition to our web design services, we also offer a range of other services to help law practices succeed online. This includes content marketing, search engine optimization, and social media management. We have the expertise and experience to help you reach your audience and grow your business.
We Create Highly Effective Law Firm Websites
We take the time to understand you and your business so we can build a website that drives traffic to you and converts browsers into clients. We can build attractive, effective websites for clients across the legal services industry including: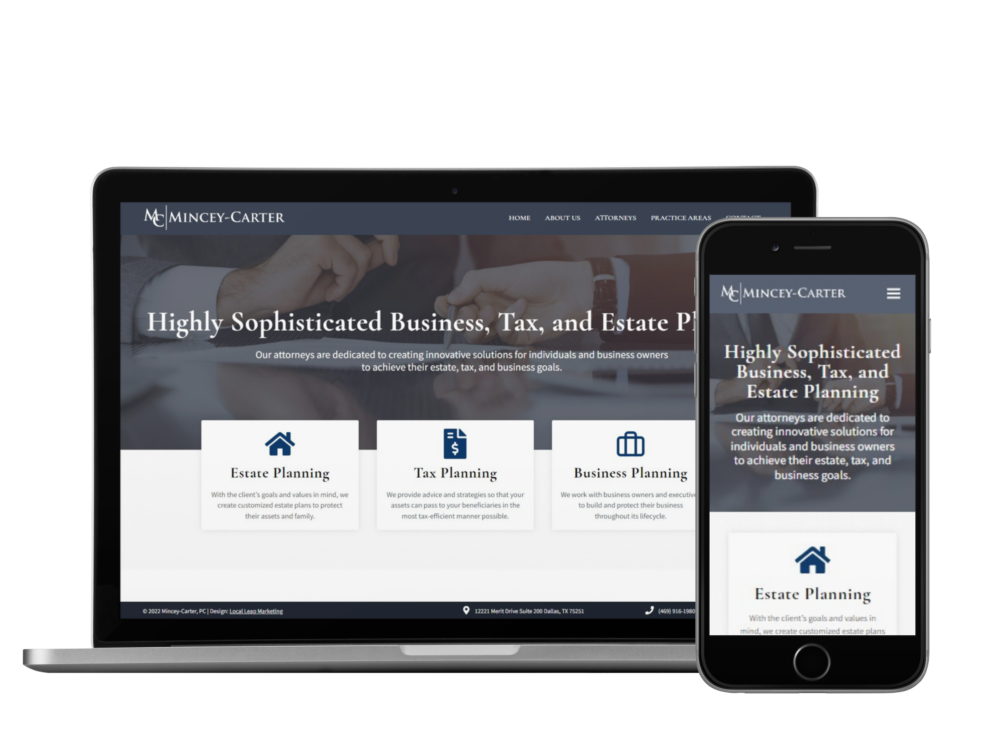 Web Design Services for Law Firms
Local Leap has developed websites for a variety of law firms. Our websites are made to effectively communicate your mission statement, promote your legal services, and show off case outcomes. Our marketing staff is aware of how crucial it is to encourage prospective clients' confidence in choosing your firm to handle any legal concerns they may have. One of the greatest ways to build a reliable brand image is to build a trustworthy website featuring helpful information and highlighting your firm's specialties and accomplishments.
Attorney Website Design
Along with having a website that conveys your company's message, successes, and services, it's important that it is attractive as well as easy to use. More and more searches are being done by consumers on tablets and mobile devices. To provide every visitor with the best viewing experience, we build every quality website with a responsive design suitable for any device.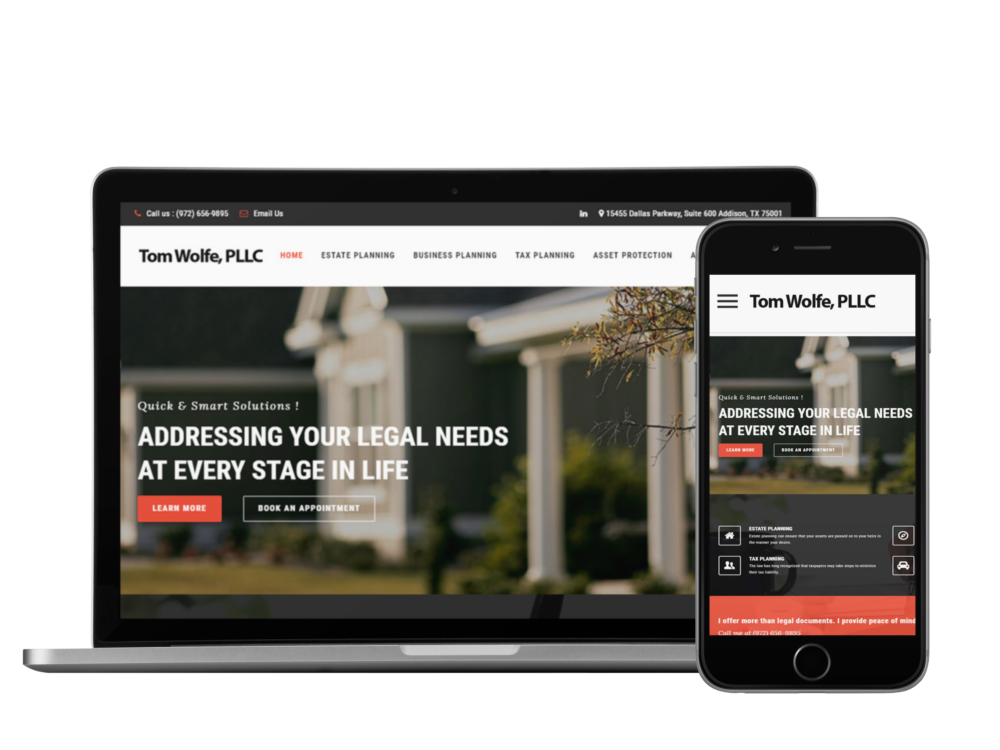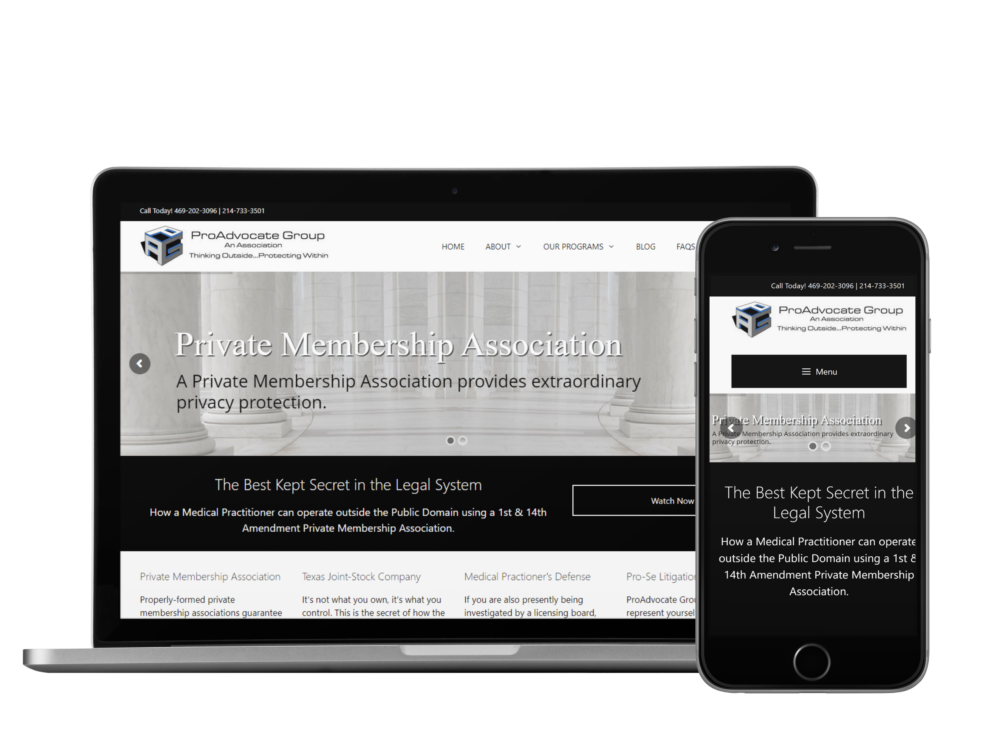 We Help Law Firms Reach Their Clients
Just as your business is committed to helping others, we're committed to helping you. We know that implementing a strategy based on your business's goals and delivering results are necessary for an effective internet presence. Our experienced marketing team designs stunning, functional, and efficient websites for our clients in the legal sector. Call us to find out more about how we can aid in the growth and development of your firm.
Our Web Design Process
Here's What Our Clients Are Saying
A Trusted Web Designer For Law Firms
If you are a law firm looking to improve your online presence, contact us to learn more about our web design services and how we can help you succeed.