Trucking Web Design
Local Leap Marketing has been helping the transportation industry connect with their customers and grow their brands for more than two decades. We strive to help small businesses thrive.
Drive Your Transportation Business Forward with Local Leap!
Welcome to Local Leap Marketing, your go-to source for specialized web design services in the trucking industry. In today's digital age, having a robust online presence is no longer optional; it's a necessity. That's why we're here to help you steer your trucking business towards unparalleled online success.
In addition to our web design services, we also offer a range of other services to help B2B providers succeed online. This includes content marketing, search engine optimization, and social media management. We have the expertise and experience to help you reach your audience and grow your business.
Why Trucking Companies Need Specialized Web Design
The trucking industry is unique, and so are its web design needs. A generic website won't cut it if you want to stand out in this competitive market. Here's why you need a custom web design:
The Importance of Mobile Responsiveness
Truck drivers are always on the move, and they rely heavily on their mobile devices for information. A mobile-responsive design ensures that your website looks and functions perfectly on smartphones and tablets. Learn more about our mobile-responsive designs that keep you connected with your audience, no matter where they are.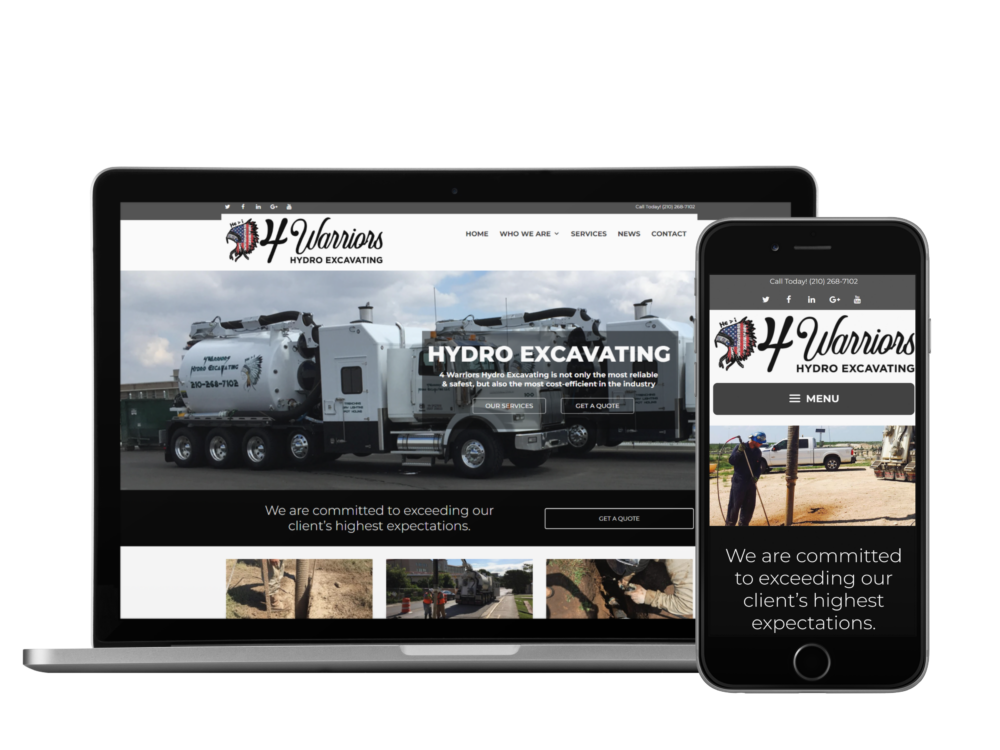 SEO for Trucking Businesses
Search Engine Optimization (SEO) is not just for e-commerce or blogs; it's a crucial element for trucking companies as well. Proper SEO practices can significantly boost your website's visibility on search engines, driving more organic traffic your way. Discover how our SEO services can elevate your online presence.
Our Trucking Web Design Services
We offer a comprehensive range of web design services tailored specifically for the trucking industry.
Custom Graphics and Branding
Visual elements play a significant role in how your brand is perceived. We create custom graphics that not only look good but also resonate with your target audience, enhancing brand recognition and trust.
User-Friendly Navigation
A website should not be a maze. Our UX/UI design services focus on creating an intuitive layout with clear calls to action, making it easy for visitors to find what they're looking for and take the next step.
Content Management Systems
Keeping your website updated is crucial for maintaining user engagement and SEO rankings. Our CMS solutions make it a breeze for you to manage and update your website content, even if you're not tech-savvy.
Case Studies
Don't just take our word for it. Visit our case studies section to read about real-life examples of how we've transformed the online presence of various trucking companies, driving measurable results in traffic, engagement, and conversions.
Get Started Today!
Ready to accelerate your online success? Contact us today for a free consultation. Let's work together to build a website that not only looks great but also drives your business forward.