Local Leap Marketing: Your Guide to Vacation Rental Marketing Success
In the dynamic world of vacation rentals, standing out from the crowd is essential for attracting guests and securing bookings. While platforms like Airbnb and VRBO have undoubtedly revolutionized the industry, relying solely on these third-party sites can have its limitations. At Local Leap Marketing, we're passionate about empowering vacation rental owners to take control of their online presence and maximize their earning potential.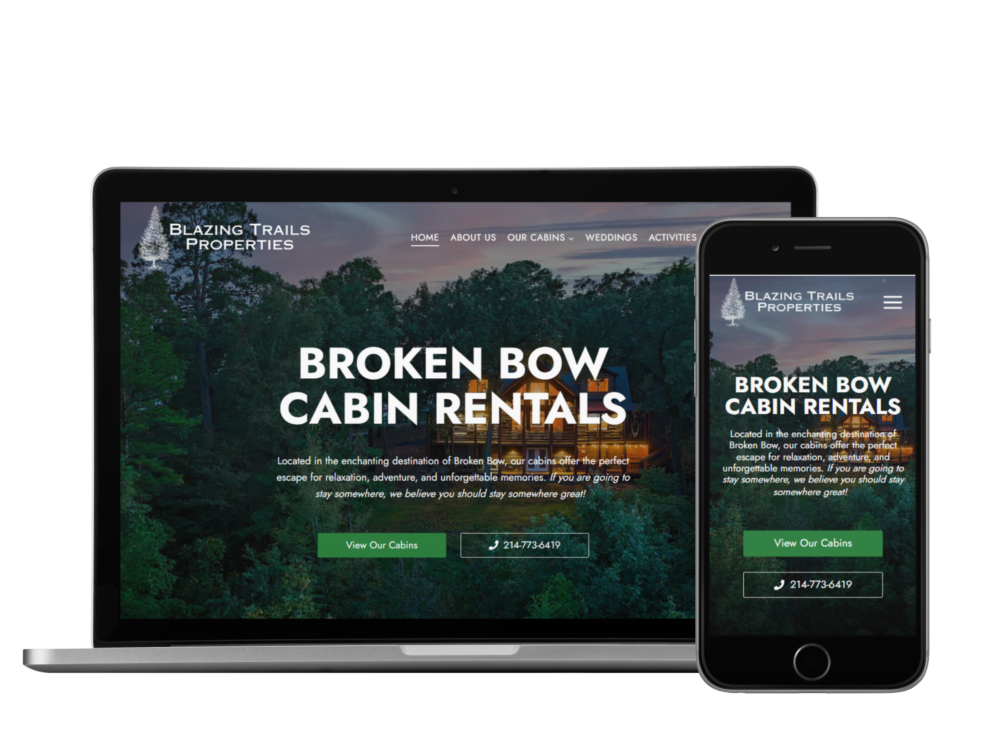 Should I Create a Website for My Short-term Rental Property?
The answer to this question is a resounding yes! A dedicated vacation rental website serves as your digital storefront, allowing you to showcase your property's unique features and amenities, set your own rates and terms, and build direct relationships with potential guests. Unlike third-party listings, your website gives you complete control over your content and branding, ensuring that your property is presented in the best possible light.
Benefits of Owning Your Content and Booking Through Your Own Website
Increased Profitability: Booking directly through your website eliminates the commission fees charged by third-party platforms, boosting your overall revenue.
Enhanced Guest Experience: A dedicated website allows you to provide detailed property information, local recommendations, and personalized guest communication, fostering a more memorable and enjoyable experience for your visitors.
Brand Building: A well-designed website reinforces your brand identity and establishes your property as a reputable and trustworthy destination.
Data Collection: By collecting guest information directly through your website, you gain valuable insights into your target audience, allowing you to tailor your offerings and marketing strategies accordingly.
Check Out Some of Our Vacation Rental Websites
Frequently Asked Questions About Marketing Vacation Rental Properties
Let's Discuss Your Vacation Rental Marketing Strategy!
In the competitive vacation rental market, creating a strong online presence is crucial for success. By owning your content, booking through your own website, and implementing effective marketing strategies, you can attract more guests, increase bookings, and maximize your profitability. Local Leap Marketing is here to guide you every step of the way, helping you establish your vacation rental as a premier destination. Contact us today to learn more about our vacation rental marketing solutions!