Lead Generation Company Triples Growth in 18 Months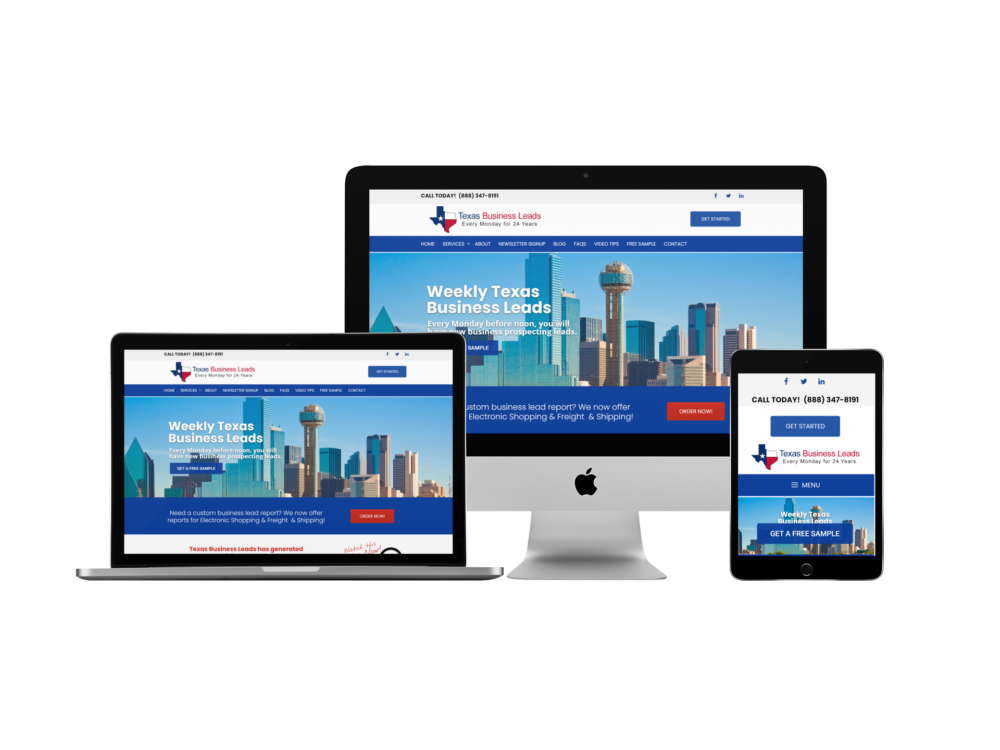 SEO Case Study: Texas Business Leads
Texas Business Leads specializes in developing new weekly business-to-business leads for its clients. Dan Eckert started the business over 20 years ago to help sales reps keep their sales funnel full of prospects. Since that time, Texas Business Leads has generated more than 2 million leads for their customers.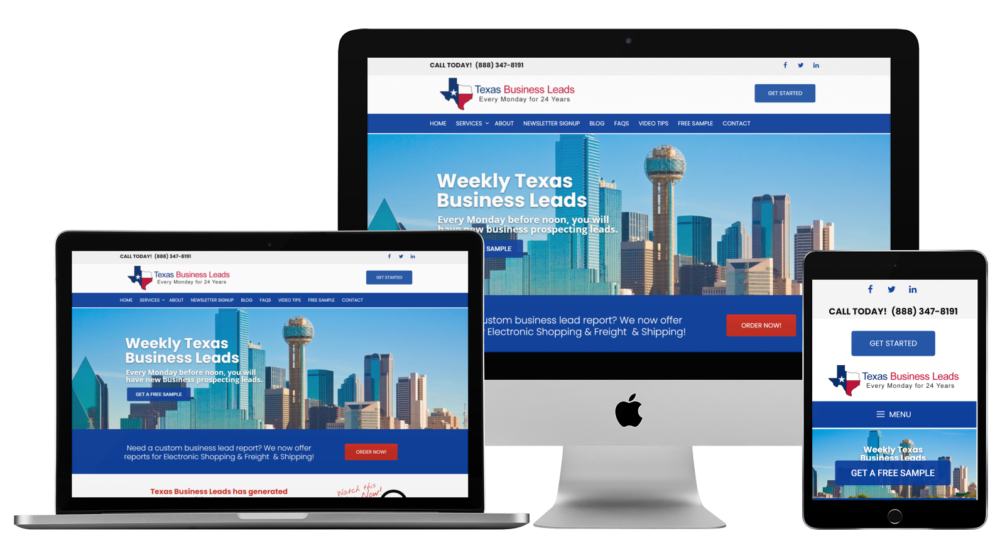 The Challenge
Create a Consistent Presence Across the Web to Increase Client Base

Texas Business Leads provides its clients with new business prospects each week, consisting of new businesses, expanding businesses, or out of state businesses starting operations in Texas. They also provide custom business leads for clients needing prospects meeting specific criteria or in niche markets. After three years with another marketing firm, Texas Business Leads was not seeing the results they expected. They approached Local Leap Marketing to build a new website, hone their SEO, and generate regular blogs to build their online trustworthiness and attract more clients.
SEO Results | By The Numbers
WEBSITE TRAFFIC
76%
increase
REVENUE INCREASE
300%
increase
TOP 10 RANKING
161%
increase
The Solution
Redesign the Website, Intensify SEO, and Generate Blog Content to Triple their Client Base in 18 Months

Texas Business Leads is a business that serves other businesses. Those companies need to be sure that they can trust the data provided by Texas Business Leads. With an SEO-optimized website and consistent messaging across the web, Local Leap Marketing built search engine trust and influence for our client. While SEO is a long-term marketing strategy, Texas Business Leads saw remarkable growth in a relatively short period of time, tripling their client base in less than two years.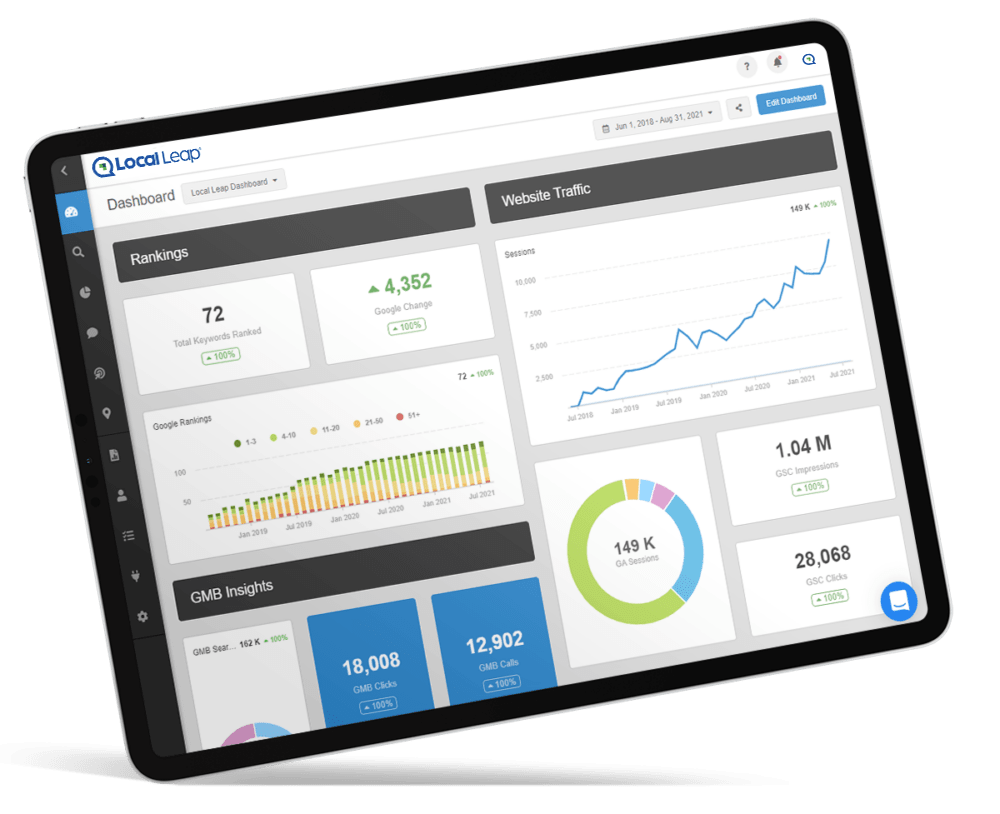 Our client already had an online presence, but the website was not taking advantage of search engine optimization. We rebuilt the site, incorporating SEO, and highlighting our client's services.
Our signature SEO service is the key to our client's success. Creating backlinks through local directory submissions and blog posts, we built trust with Google and other search engines for Texas Business Leads. This increased their visibility online and drove business to their doorstep.
While SEO success is a result of many efforts working in harmony, in the case of Texas Business Leads, it's hard to ignore the integral note played by consistent blog posts. Fresh, quality content factors into search engine algorithms and encourages readers to share and backlink.
We were able to increase their email list as well as their audience on each social media channel. Our ability to provide unique content throughout the month creates additional value for each customer that subscribes to Texas Business Leads. This offers additional opportunities to market to these customers on a regular basis.
Ready To Work With A Company That Produces Results?
Local Leap Marketing is the best company to handle all of your marketing needs. We know precisely what it takes to build an attractive website that is fully optimized and generates leads.
Get An Estimate
Please fill out the form or give us a call and see what Local Leap can do for you!