SEO Case Study: Philip's Fences
Philip's Fences offers Professional Fence Installation in the Ellis County, TX area. Their primary goal was to increase their customer base. We designed a new, user-friendly site optimized for Google, and rolled out a social media marketing campaign to help build their customer base.
The Challenge
Increase Visibility With SEO to Potential Customers in Waxahachie
Waxahachie, TX is located just beyond the southern suburbs of Dallas and is part of the Dallas–Fort Worth metroplex. While Waxahachie itself is a city of less than 40,000 people, a contractor like Philip's Fences has the potential to absorb clients from beyond Ellis County. To do so successfully, however, they must stand out in a market flooded with other fencing and home services contractors.
While the owner/operator of Philip's Fences had more than 20 years of experience in the field, the business itself was relatively new. He approached us wanting to expand his business with new customers. Local Leap Marketing was tasked with establishing the brand online and distinguishing it above similar contractors in search engine rankings to procure more of the lucrative Dallas-Fort Worth market.
SEO Results | By The Numbers
SEARCH TRAFFIC
340%
organic growth
GROWTH
900%
revenue increase
KEYWORD RANKING
50+
in google
top 3
The Solution
Utilize Our Expertise in Web Design, SEO, and Social Media Marketing to Rank Them #1 on Google.
Each customer's needs are unique. With a wide variety of tools at our disposal, we strategically implemented the services Philip's Fences needed to establish an online presence, reach more potential customers, and climb search engine rankings. Some of the services provided include: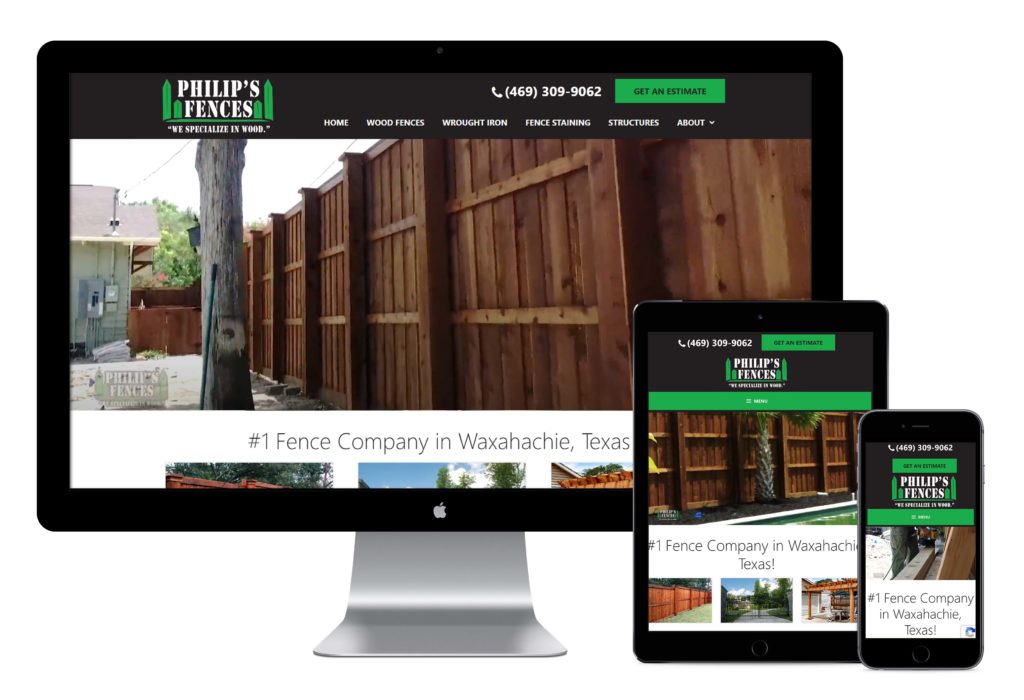 Ready To Work With A Company That Produces Results?
Local Leap Marketing is the best company to handle all of your marketing needs. We know precisely what it takes to build an attractive website that is fully optimized and generates leads.
Get An Estimate
Please fill out the form or give us a call and see what Local Leap can do for you!