Small Business Turnkey Websites
Update Your Online Presence With a Site Tailored To Your Needs.
We take the time to understand you and your business and this reflects in the product we deliver. Our small business websites are affordable and built tailored to your business needs.
Are you ready for a fresh, modern website that is captivating and functional on all devices?
Local Leap has been designing professional websites for small businesses for over a decade. We know that, as a small business, you're not likely to have a full service digital marketing and design team at your disposal. We understand that you are busy running your business and building on the vision and strategy that has gotten you where you are today. Let us help you get – and keep- your name, brand and marketplace offering in front of your widest audience possible.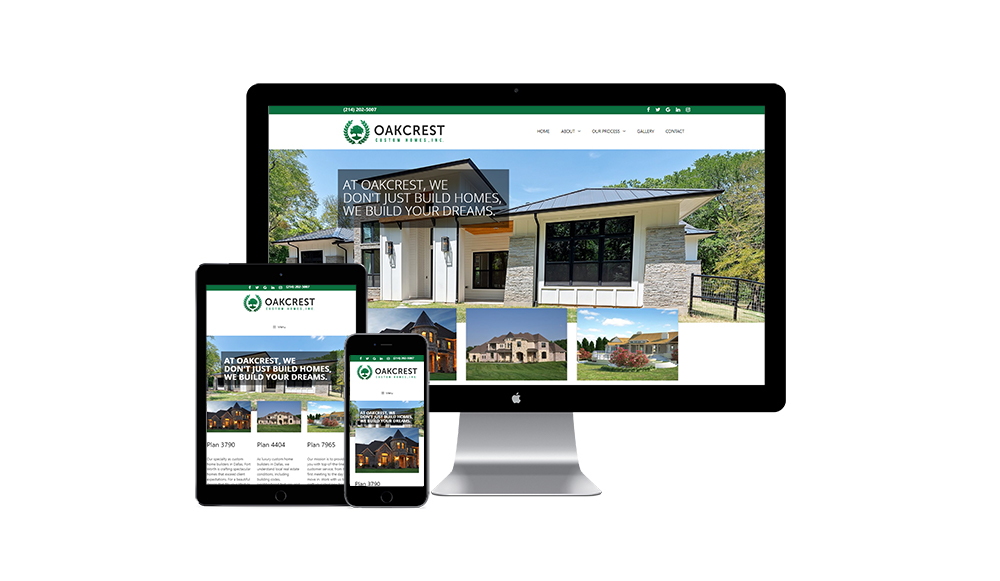 Changes in marketing are happening at an unprecedented speed in our digital age. Generally speaking, the vast majority of your customers are going to find you, or research you, via an internet search. And, given dramatic "hyper local" internet searching popularity, you have to have a savvy website to get in the "near me" search qualifiers. You want to be ready for online visitors with an intriguing page that is captivating, informative, easy to navigate, and one that is viewable and functional across the array of electronic devices (handset, tablet, desktop, etc.) in use today.
This is where we come in. Local Leap Marketing can quickly set you up with an intriguing, SEO-friendly website that reflects your unique business personality. We take the time to understand you and your business and this reflects in the product we deliver. Take a look at some of our web designs; we've had the pleasure of doing hundreds of them. We can find the best images, colors and fonts for you to truly reflect your unique brand. Local Leap can work with what you have existing online, or we can build from the ground up. Our end goal is a happy client confident and proud of her/his online presence.
Local Leap specializes in SEO (Search Engine Optimization) and this is reflected in the websites we design. We understand the nuances of the various search engines and we know what can be improved and tweaked to help your business rank higher. For example, each of our sites includes an embedded blog feature to facilitate favorable search engine performance and we build with internet search keywords specific to your business.
We're happy to run your current website through our custom SEO analysis to get a read on where you are currently. Request your complimentary website audit today.
We understand many a small business appreciates the ability to spread out marketing costs, no matter how small they might be, so Local Leap works with clients. The process to build your new turnkey website is simple and we're with you each step of the way. Contact us today. Let's get you out there.