Local Leap Marketing Wins A Best of Texas Award!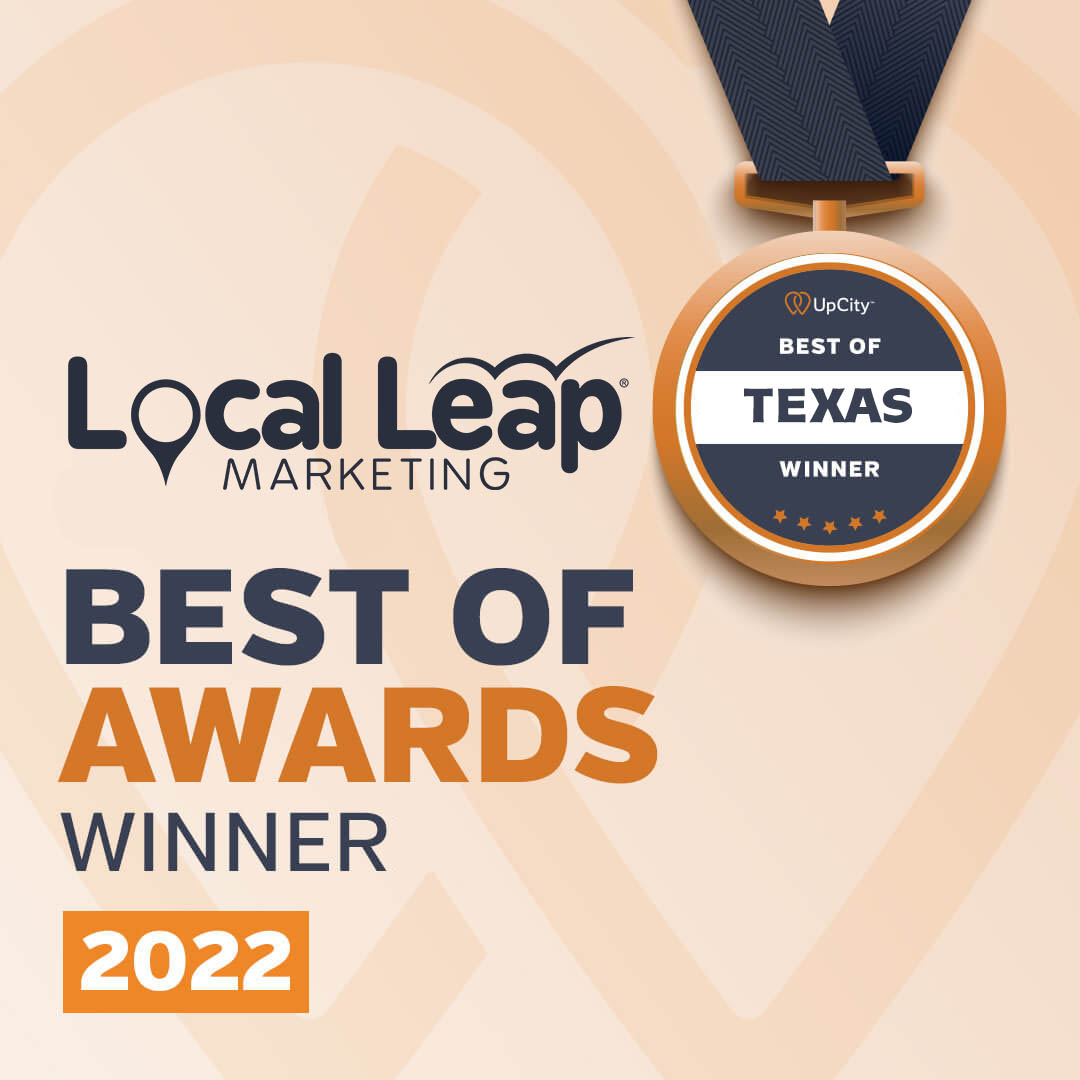 Every year, UpCity's Best of Awards honors B2B service providers' tremendous work within each state. Winners are selected using a variety of online credibility ranking factors which remain consistent regardless of the year's focus area. In 2022, Local Leap Marketing was voted one of the top marketing agencies in the State of Texas.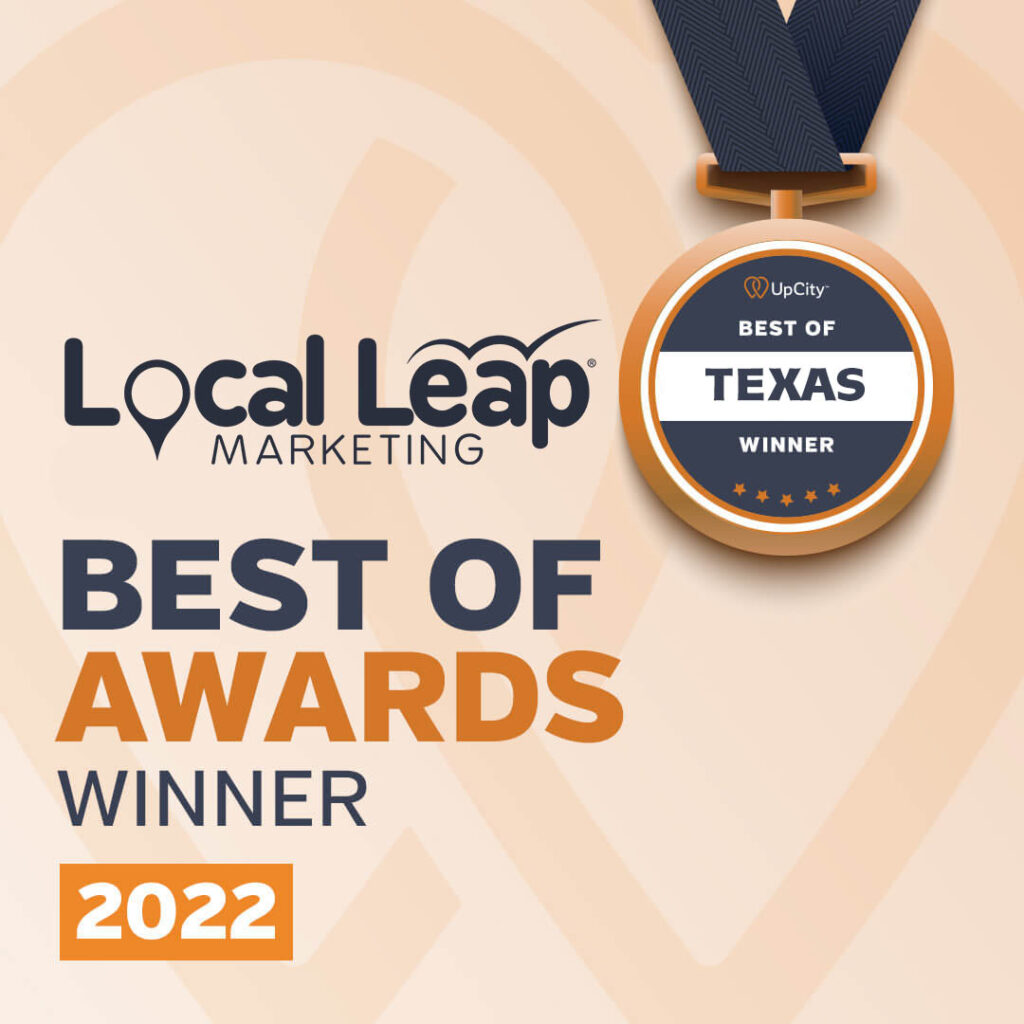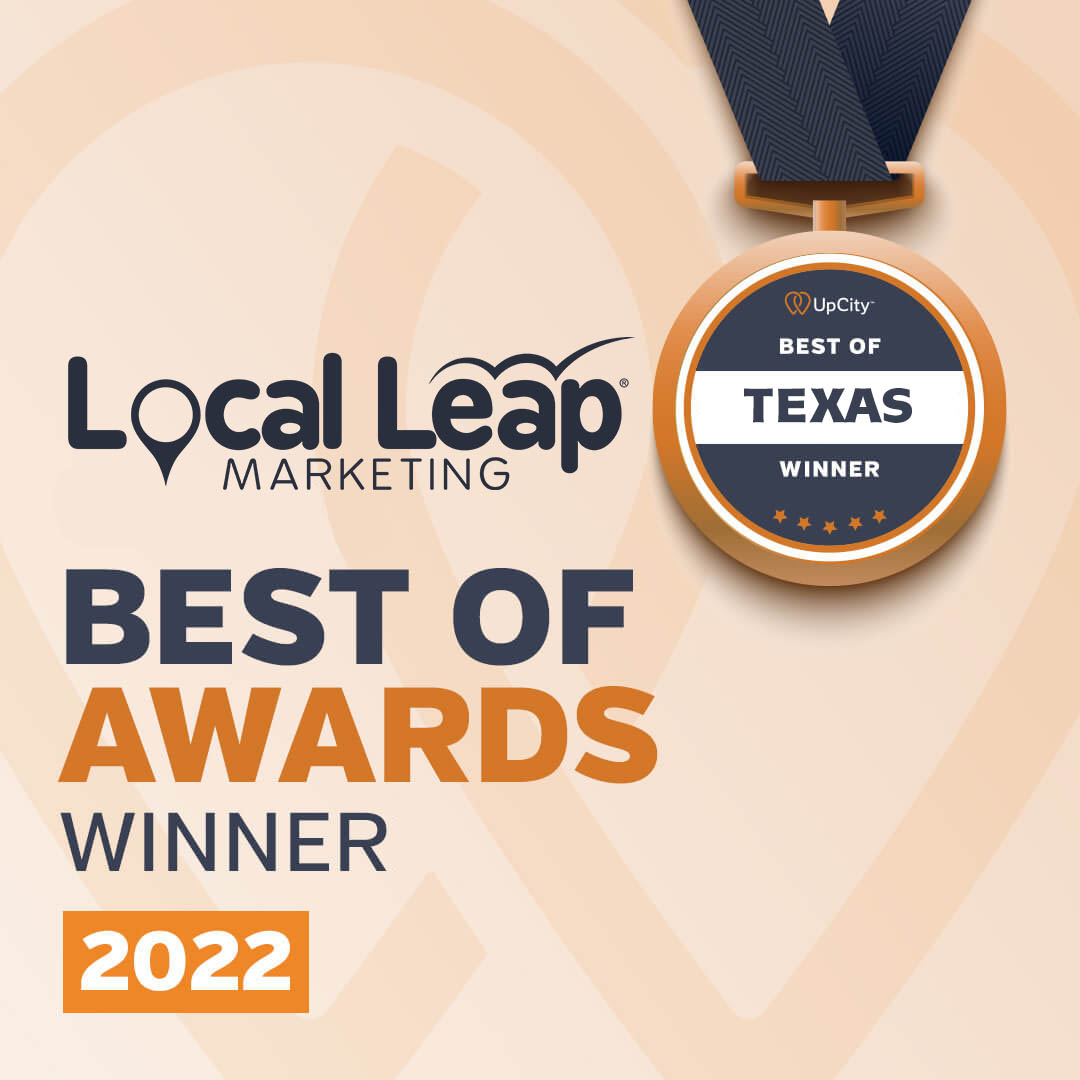 The second annual "Best of" Awards give UpCity customers recognition for their tremendous work at the local level. These awards have been granted to the 50 top marketing agencies across the U.S. and Canadian provinces as measured by their UpCity Recommendability Rating–UpCity's unique algorithm derived from a variety of data points designed to help business owners find a web designer or seo consultant that they can trust.
UpCity is a B2B online marketplace that connects businesses to trustworthy service providers. With 70,000+ listed providers—from digital marketing agencies, to consulting firms, development specialists, and many more—over 1.5 million businesses have used UpCity to find exceptional partners for their needs.
UpCity's proprietary algorithm pulls from digital data points like reviews (both on UpCity and third-party review sites), rankings in relevant search results, domain authority, website speed, and user experience to connect businesses with high-quality service providers like us.
Jack Thornburg, VP of Organic Growth at UpCity, had this to say about Local Leap Marketing:
"Local Leap thinks outside the box and strives to develop unique, custom marketing strategies that get results. They not only meet but exceed expectations, which is why we're thrilled to name them a winner this year!"— Jack Thornburg, VP of Organic Growth, UpCity
For the last two decades, we have been passionate about the work we do with our clients. Thank you both to our clients and to UpCity for recognizing us as a 2022 Best of Award winner.