3 SEO Mistakes To Avoid in 2017
You know that SEO is a crucial part of any successful business. Search engine optimization helps improve your rankings on search engines like Google and Bing. This means more traffic to your website and more potential sales.  But SEO is always changing. Are you keeping up? Avoid these 3 SEO mistakes that could tank your content marketing strategy.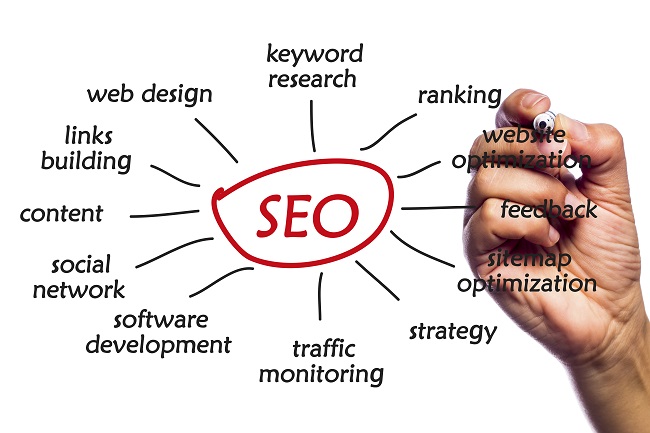 SEO Mistake 1: Guest Posting Without Doing Your Due Diligence
Guest posting serves as an excellent way to build links, get exposure, and increase leads. Posting on low-quality websites harms your content marketing strategy, reputation, and rankings.
When evaluating websites, ask yourself:
Does their audience align with my target market?
How many social media followers does the site come with?
Are they passive followers or engaged consumers?
Does this website post one-of-a-kind, relevant content?
SEO Mistake 2: Using The Wrong Keywords
Not long ago, SEO was all about short-tail keywords. Now, SEO demands long-tail keywords that make your content more accessible to consumers. Long-tail keywords are more detailed and specific. They allow consumers to search longer phrases to find more relevant information.
SEO Mistake 3: No Internal Links
Internal links are a goldmine when it comes to user engagement and SEO. They increase time on site and page views. They also distribute links more throughout your site in an even manner.
Include 2 to 3 links in each piece to relevant content on your own website. Use natural anchor text instead of plugging in keywords. Link to deep pages (pages beyond your homepage).
Summary
Keeping up with SEO trends helps boost your website traffic but falling victim to SEO mistakes could tank your efforts. Guest post with caution, use the right keywords and include internal links in your content to improve your user experience and your rankings.
Want to learn more about improving your website's SEO? Contact us today for your free SEO Check-Up Report!