Christmas Website Giveaway

This Christmas We're Gifting Potential
Local Leap Marketing is committed to small business owners – those living out the American Dream in their own unique way, each and every day. Our passion is seeing small businesses reach their full potential. We know the success that can be achieved when creative website design is coupled with an expert SEO strategy because we see it every day. So this Christmas, to affirm our commitment, we're gifting one lucky business with a FREE website.
We're Giving Away A FREE Website To A Deserving Business Owner!
To be a great gift giver, you've got to know your recipient. Well, we understand the small business owner. They usually juggle several roles and often must manage competing priorities. Maybe a new website was put on the back burner because of more pressing financial obligations. Or perhaps the business owner is in the dilemma where they first need some business in order to fund additional marketing. Having an optimal digital presence can make a world of difference to a small business owner.
What Does The Giveaway Include?
Our FREE website will be a fully-functioning, responsive website operating on the WordPress platform. The website will be the business owner's to keep. Local Leap will host the site, maintain the security updates and backups free of charge for the first year. After that time, the site can be transferred, but we're pretty confident the recipient will want to join the ranks of our 600+ satisfied small business clients going forward. And we'd love to have them.
Nominate A Business Today!
Want on our gift list, or know someone who would? Though we wish we could cover everyone, we've only got one website to give at no charge this year. If you, or someone you know, would be the perfect candidate, let us know by filling out the form below. We'll contact our gift recipient the week before Christmas and begin work on the website January 1st.
Help us give the perfect gift to a deserving business this holiday season!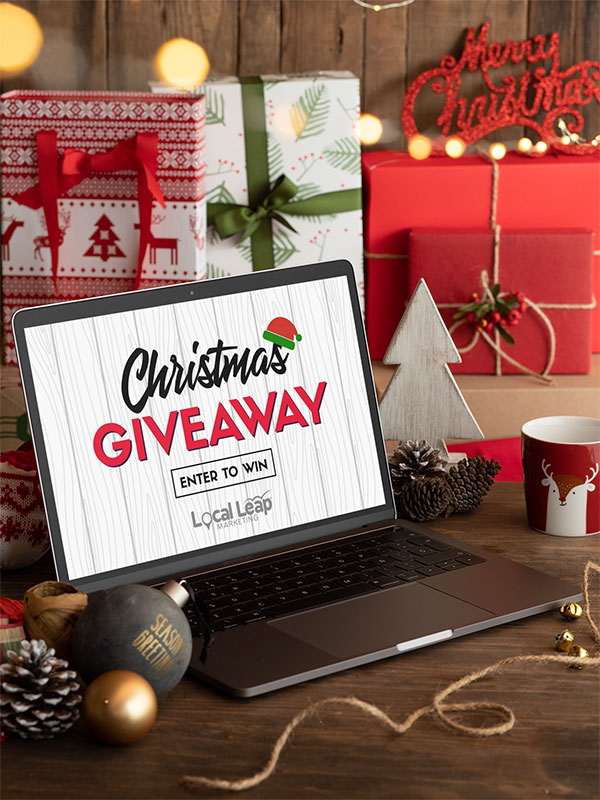 The 2021 Christmas Website Giveaway Contest Has Ended.
The Fine Print:
All entries must be submitted by December 17th, 2021 at 5pm CST.
Ecommerce websites are not included.
The business must be located within the United States.
We will provide the business with training to maintain the website.
Additional website maintenance can be purchased separately if needed.