Content Marketing and SEO
When many people think of SEO, they don't think of content marketing, and they should. Believe it or not, there is a strong connection between content marketing and SEO. But what exactly is content marketing and why does it go hand in hand with SEO? The Content Marketing Institute defines content marketing as
"A strategic marketing approach focused on creating and distributing valuable, relevant, and consistent content to attract and retain a clearly-defined audience — and, ultimately, to drive profitable customer action."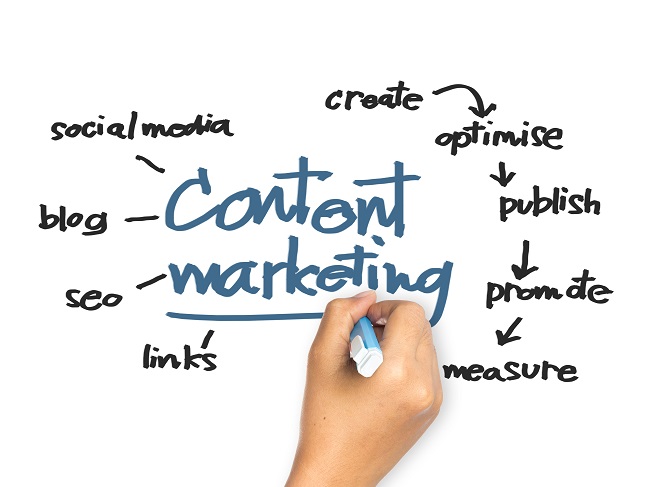 But in order to have successful content marketing, you must have SEO. A site that has consistent, high-quality and valuable content ultimately ranks higher with search engines. Anyone that is familiar with SEO knows that fresh content is crucial in maintaining a high-ranking. Updating your website frequently increases the likelihood of search engines visiting, which gives you the opportunity to achieve those higher rankings. Likewise, SEO demands high volumes of quality content which utilize keywords. Using strategically placed keywords, along with strong headlines, ensures that your content will be easily found in searches.
Backlinks are another way to continue your SEO success. Content marketing can help you achieve this. High-quality content is more apt to get linked to, which in return, raises your website's ranking. In fact,  Brian Dean, founder of Backlinko, quotes
"Backlinks on other sites is huge. Otherwise Google doesn't have a good way of determining how authoritative another page is."
Additionally, a backlink that comes from a site that is of high authority is more powerful than a site with a lower ranking.
In conclusion, content marketing needs SEO…if your website doesn't have a high-ranking in the search engines, your content will never be found.
If you're ready to optimize your website by integrating content marketing and SEO, please contact us and let our specialists at Local Leap help you.