How to Respond to Negative Online Reviews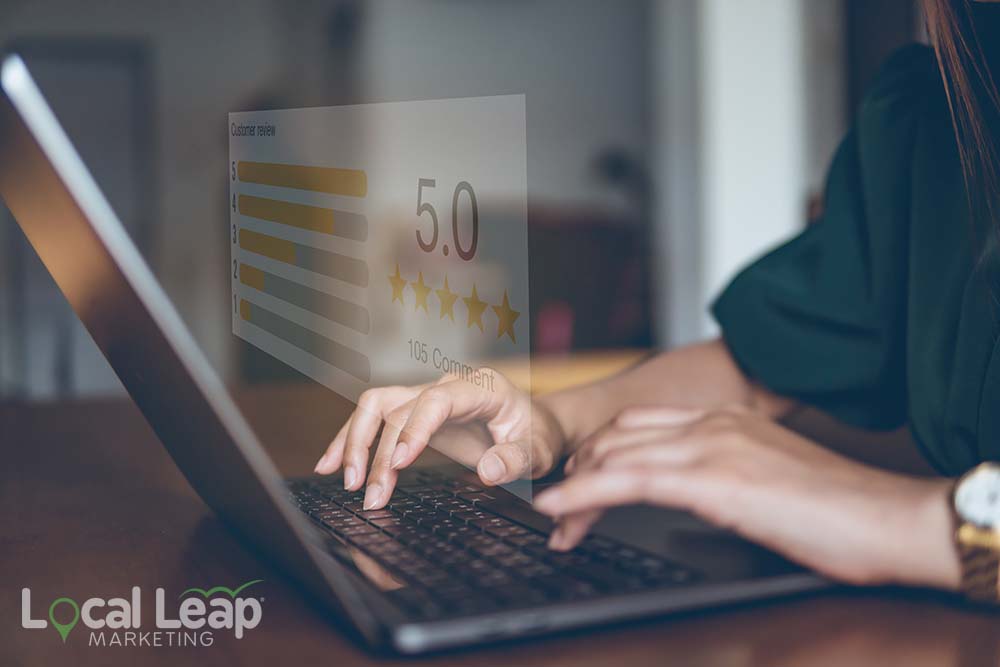 Navigating the Negative Review
It's unsettling to receive a negative business review. There it is, in black and white, for all to read. But it isn't the end of the world. Incorporating some proven concepts, you can effectively diffuse the situation, most often regain the respect of the review author and steer clear of any bad publicity. To be certain, there can be opportunity in a negative review. We'll explain; keep reading. Let's discuss how to respond to negative online reviews.
Why Online Reviews Matter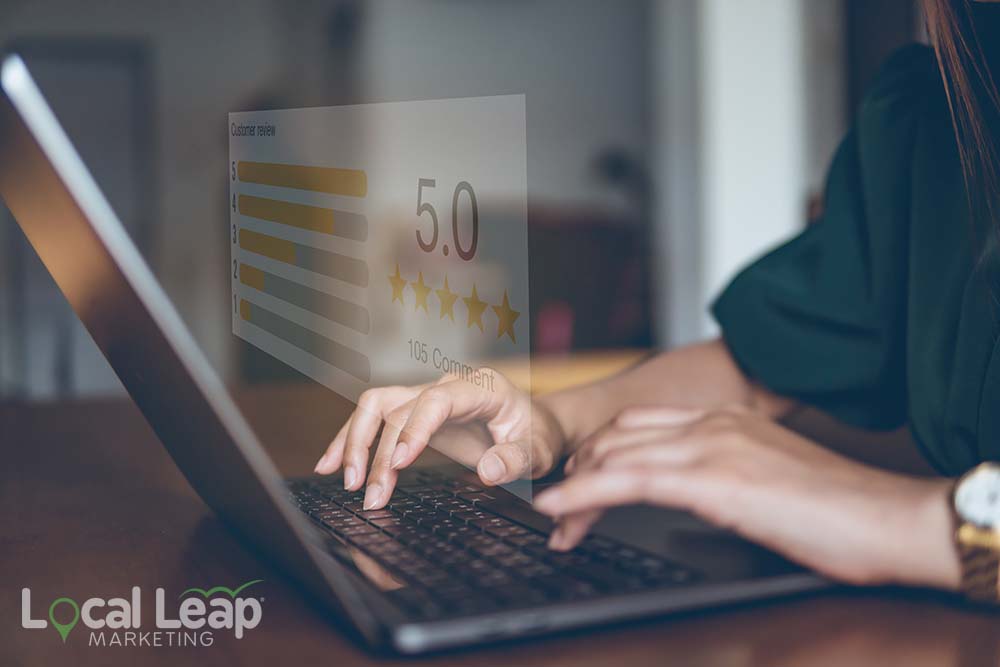 In the digital marketplace, online reviews function as highly valuable marketing. A recent study showed that 87% of small business consumers read online reviews. A similar majority of these review readers report they trust reviews just as much as a personal recommendation. They take in all the information found in reviews, including a business' response to negative feedback. Good SEO strategy will always include proactive review management, which involves not only soliciting online reviews, but purposefully and carefully responding to the reviews.
Response Required
Regardless of the topic or actions you plan to take, you want to acknowledge the concerns of the negative reviewer in writing. Why? The answer is twofold. First, consider that the individual who took the time to submit the negative review is also likely to share their feedback about your business with others. When complaints move beyond a written review, you forego your opportunity to guide the narrative. Second, you want to respond in writing because those seeking information about your business will likely come across the negative review and they will look for your response to inform their buying decision.
Your Audience is More Than One
As with any writing, you want to consider the audience when you put pen to paper, or rather, in our case, fingers to keys. You may be authoring your response to one specific customer, but you should expect the readers of your response to be many – many future potential clients. You are modeling the way future customers should expect to be treated. You are allaying fears. You are bolstering consumer confidence for your product or service. Your response is your customer service in action.
What to Include In Your Response to a Negative Review
Many times, a negative review is a gift in disguise because it draws your attention to a matter you need to address. It might provide you with actionable feedback on your daily operations, customer service practices, a specific employee or a product or service. True, it would have been nice to have received the feedback in a less-public manner, but it does present opportunity to communicate with your broader customer.
Receiving a negative review might generate a feeling of frustration or even panic, but thoughtful action is the antidote to the uncomfortable feelings. The specifics of your response will be situation-dependent, but there are some broad concepts applicable to all negative review response writing. You always want to:
Acknowledge the concerns of the author. This is psychology 101. The author wants to feel heard. People reading your response down the road want to know they will be heard should they run into an issue with your business. Acknowledging the concern might look like the following:

"Leaving grass clippings in the street is not professional lawn servicing. We understand your frustration."
"We know that opening the long-awaited package only to discover you received the wrong model was a real disappointment."
"We can appreciate your desire for quiet when you come in for a facial. Spa services are designed for relaxation and rejuvenation."

Apologize. Apologizing can be hard, but keep in mind: apologies diffuse and convey your ability to take ownership of a situation. It also gives you a chance to underscore your business values. Even if you believe you don't have a real reason to apologize, apologizing for the situation is still effective. What you are apologizing for could be acknowledging the fact that the expectations of your customer or client were impossible to meet. This might look like:

"We're in business to make your life easier. Having to sweep up grass clippings does not make your life easier."
"Please accept our sincere apologies for the packing error and know that our warehouse team is committed to making process improvements to avoid future mix ups."
"We are sorry to hear that your recent pedicure did not live up to the high standards we set for customer service."
"I understand your frustration with missing out on the special edition product we featured last month. We wish we could have obtained enough supply to meet all of the demand. Committed to our customer base, we're working to bring in future special editions as soon as possible."

Provide context, whenever possible, to fully explain the situation to the author of the review – and the future potential customers reading the dialogue in years to come.

"I understand we committed to seating your party of 15 for dinner. We have a policy of 10 or less per table to ensure we can deliver the dining experience we're known for: fresh-from-the-oven pasta, ever-full wine glasses and attentive servers readily available to each individual. Attempting to accommodate your unexpected incremental guests, we truly failed to meet your expectations and we apologize." Notice how, in this case, the response writer is careful not to avoid responsibility. And she has taken advantage of the opportunity to promote positives about the business, which brings us to the next concept.

Take advantage of the opportunity to market to future readers. Review response writing is solid marketing. Here are a couple of examples:

"We are so disappointed to hear your custom vinyl wrap is having issues. We'll be reaching out to schedule your re-wrap promptly. A core contributor to our success is our ability to fully vet and manage our vinyl product vendors. After investigation we have learned that the vinyl used on your boat failed subsequent quality control testing. We are working with our vendor to understand how future product testing will be conducted to ensure our wraps continue to meet the high expectations we commit to exceeding with each custom wrap we apply."
"Worn pots and pans are not a part of the experience we seek to foster when someone stays in our vacation rental. Having assessed the kitchen inventory, a new set of cookware is on order and will be in place by the end of the month. We hope you'll give us another opportunity to show you our hospitality and will offer a 25% discount on your future stay."

Attempt to make the customer whole, if possible. Going back to our spa example earlier, attempting to make the customer whole might read as follows:

"We want to show you the level of service we strive to provide for all of our clients. If you are willing to give us the chance, we'd welcome you back for a complimentary pedicure. Please give us a call to schedule."

When warranted, extend an invitation to discuss the issue further. There may be times that a written reply giving specifics isn't suited for what is presented in a negative review. Similarly, you may find you need more information to address a situation and/or avoid a repeat problem. In these situations, inviting someone to call you, or confirming someone will be calling, may be appropriate. Putting this in writing conveys your commitment to customer service. Continuing with the spa example, such an invitation might look like this:

"You mentioned your experience at our reception desk was unpleasant. Our commitment to the customer experience involves each and every customer touch-point in our process. If you are comfortable calling in to speak with our spa manager, Sandy, we would welcome the opportunity to gather additional information on your encounter."

Read for what the author is seeking and respond accordingly. Sometimes what is being requested is clear: "I would like a full refund." Or, "I want this fixed." When what the author seeks is explicit, your response should address it (within reason). For example:

"We understand that you would like the red model you originally selected. It will go out today and you should receive it no later than Tuesday."
"We understand that the service provided was not to your satisfaction, nor was it the level of performance we pledge to our customers. We agree that a refund is warranted and will be forthcoming." Sometimes exactly what the customer wants, beyond the chance to vent frustration, is not immediately apparent. In these instances you might offer suggestions or simply ask them what would help. It might be:
"Could we offer you a complimentary repeat wash to restore your confidence in our capabilities?"
"We'd like to make this up to you. Please call Pam at xxx-xxx-xxxx to discuss."

What to Avoid in Your Response To An Online Review
Similar to there being proven concepts to successfully navigate a bad review, there are things you should avoid so as not to aggravate the situation. When you respond to a negative review consider the following:
Don't attempt to shift the blame. Not only could it instigate more negative commentary, openly or covertly nudging blame onto the author of the review will place you in a bad light for future customers. Here's an example:

"What part of 'Don't walk on it for 24 hours' did you not understand?"

A better response might be:
"Our professional-grade varnish, once beyond the 24-hour cure period, is designed to withstand even the heaviest of foot traffic. There should never be imprints such as those you describe here. The project manager will be calling you to schedule a time to come out to assess the situation. We stand behind our promise of quality workmanship and will ensure your finish is corrected promptly."

Lip service will come back to haunt you. If you say you are going to do it, do it. If you give your word, follow through with it. For example, if you say the manager will be calling, make certain the manager calls. If you write back that you've fixed the broken toilet, by all means see to the repair of the toilet.
Make sure you aren't setting up an argument. Don't argue against someone's opinion in a negative review. Avoid directly countering a claim. Acknowledge you have received their concern or complaint and state directly how you plan, or have, remedied the situation. Related to the invitation to discuss an issue further, you might try stating your desire to sync up with the individual making the complaint to gain more information, i.e.

"We would welcome the chance to visit with you directly to fully understand your experience so we can attempt to remedy the situation / compensate you / learn from this situation."
Take Thoughtful Action
Don't panic when a negative review lands on social media. Tackle it head on. Apologize. Own what you need to own. Address what needs to be addressed. Share what needs to be shared. Capitalize on the opportunity to communicate with your customer base. Put any actionable feedback to work to make your business even better. You just might find it contributes to that next positive review coming your way.
A Side Note on Positive Reviews
Though our topic here is negative reviews, it should be noted that consistently responding to positive reviews is just as important as addressing the negative reviews. Someone has taken the time to write on their experience, and in doing so has helped your business. They certainly deserve the reward of a response. The chance to respond to a positive review not only gives you an opportunity to display your commitment delivering great customer service, like negative review responses, you also get the chance to market to future customers. Here's an example:
"Thank you for sharing your satisfaction with our power washing service. Your feedback fortifies our investment in one-on-one training for each of our service providers to ensure top quality results!"
Have a question about reputation management or responding to a negative review? Give us a call or contact us today!