Tips for Small Businesses Using Social Media Marketing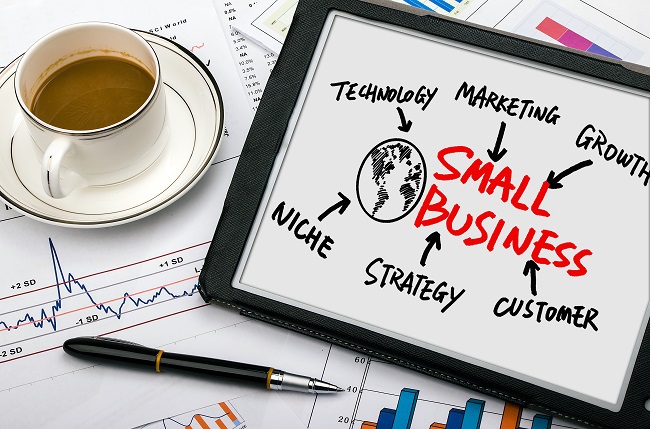 Social media is a powerful tool that small business owners can use to promote their brand and attract new customers. According to data from the Pew Research Center, 65% of adults in the United States use social media. As a business owner, you can use this to your advantage by maintaining a strong and active presence on the leading networks.
Use a Facebook Page, Not Your Profile
Many business owners make the mistake of using their personal Facebook profile to promote their brand. Not only is this against Facebook's terms of use, but it also restricts your ability to gain notoriety. Facebook profiles receive "friends," whereas pages receive "likes." By creating a Facebook page for your business, other users can like your brand, giving it the big thumbs up for approval.
Include #Hashtags
Hashtags are essentially words or phrases without spaces that are prefixed with the # symbol. They encourage higher visibility by allowing other users to find relevant posts by searching for the respective hashtag. Adding one or two hashtags to your social media posts will drive up views and engagement.
Post Pictures
Why should you post pictures on social media? A study recently conducted by SocialBakers found that 93% of the "most engaging" posts on Facebook were photos. In other words, photos will receive more 'likes,' comments and shares than other forms of content.
Reinforce Brand Elements
When creating your social media profiles and pages, it's recommended you use the same brand elements throughout all of your accounts. Social media offers the perfect platform on which to create greater brand recognition, as you can include custom profile pics, headers, cover pages, taglines, and more.
Go Beyond Facebook
Granted, Facebook is the single most widely used social media network, but you should still venture into other networks with your SMM efforts. Try complimenting your SMM marketing campaigns with Twitter, Google+, Pinterest and Instragram.
To learn how you can take your social media marketing campaigns to the next level, contact us today.