The Ultimate Guide To Optimize Google Business in 2023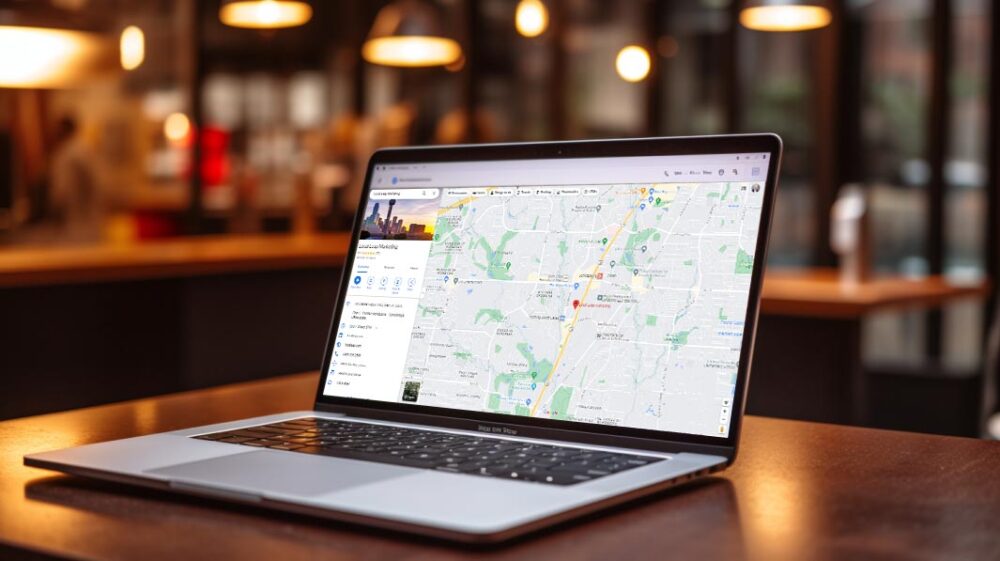 Google Business (Formerly Google My Business GMB) is an indispensable tool for local businesses aiming to increase their online visibility. If you're looking to dominate local search results, drive more traffic to your website, and convert more leads into sales, optimizing your Google Business listing is crucial. In this comprehensive guide, we'll delve into 13 key optimizations you can implement to make your GMB listing a powerful asset for your local SEO strategy.
What Is Google Business?
Before we dive into the specifics, it's important to understand why Google Business is so vital for local businesses. GMB is essentially your business listing on Google. It provides the basic facts about a company and its services to users and is usually the first thing people see when they search for your business. Your GMB listing can include a variety of information, from your business hours and location to reviews and photos. By optimizing your listing, you can improve your chances of appearing in Google's Local 3 Pack, Local Finder, and organic rankings in general.
1. Claim and Verify Your Google My Business Listing
Why It's Important
The first step in optimizing your GMB listing is to claim and verify it. This gives you the control to edit your business information and ensures that you're the authorized owner of the business listing. Google is more likely to consider verified businesses as trustworthy and relevant to user queries.
How to Do It
To claim and verify your listing, visit the Google My Business website and follow the step-by-step instructions. You'll typically need to provide a verification code, which Google will send to your business address.
2. Complete Every Section of Your Listing
Why It's Important
A complete listing is more appealing to users and appears more credible to Google. The more information you provide, the easier it is for Google to understand what your business does, where it's located, and how it can be useful for users.
How to Do It
Fill out all the available fields in your GMB dashboard. This includes your business name, address, phone number, website, hours of operation, categories, and attributes. Don't forget to add any additional information that could be useful for your potential customers, such as payment methods accepted or parking availability.
3. Be Meticulous with Contact Information
Why It's Important
Consistency is key when it comes to your business contact information. Google uses this information to determine the legitimacy and relevance of your business. Any inconsistency can confuse Google's algorithm and negatively impact your local SEO.
How to Do It
Ensure that your business name, address, and phone number (NAP) are consistent across all platforms, including your website, social media profiles, and other business listings. Use the exact same format and spelling everywhere.
4. Choose a Primary and Secondary Category
Why It's Important
Your primary category should be the main classification that best describes your business, while secondary categories can capture other services you offer. These categories directly affect your local rankings and visibility on Google.
How to Do It
Select a primary category that closely aligns with your main business activity. Then, choose secondary categories that are also relevant but less specific. For example, if you run a Mexican restaurant that also has a bar, your primary category could be "Mexican Restaurant," while your secondary category could be "Bar."
5. Mark Off Applicable Attributes
Why It's Important
Attributes provide additional information about your business, such as "Free Wi-Fi," "Wheelchair Accessible," or "Offers Outdoor Seating." These details can be crucial for potential customers when choosing between different businesses.
How to Do It
Go through the list of attributes in your GMB dashboard and select those that apply to your business. Be honest and accurate to avoid misleading your customers.
6. Write a Complete "From the Business" Description
Why It's Important
Your business description is a chance to tell your story and differentiate yourself from competitors. A well-crafted description can also improve your listing's SEO by incorporating relevant keywords. Be sure to use as many characters as Google will allow.
How to Do It
Write a compelling and concise description that includes your business's history, services, and unique selling points. Make sure to naturally incorporate keywords that potential customers might use to find businesses like yours.
7. Publish Google Posts Weekly
Why It's Important
Google Posts are mini-updates that appear directly in your GMB listing. They can be used to promote events, offers, and news. Regularly updated posts can make your listing more engaging and keep potential customers informed.
How to Do It
Plan a content calendar and publish posts at least once a week. Make sure each post is relevant to your audience and includes a call-to-action to encourage user engagement.
8. Upload New Photos Weekly
Why It's Important
Visual content is incredibly impactful when it comes to user engagement. High-quality photos can give potential customers a better understanding of your products or services, and can make your listing more appealing.
How to Do It
Regularly update your GMB listing with high-quality photos of your products, services, team, and premises. Make sure the photos are well-lit and professionally composed to best represent your business.
9. Answer Questions
Why It's Important
Potential customers often have questions about your business, and answering these questions promptly can show that you're attentive and knowledgeable.
How to Do It
Monitor the "Questions & Answers" section of your GMB listing and provide accurate, helpful answers. You can also preemptively add frequently asked questions to this section.
10. Collect and Respond to Reviews
Why It's Important
Online reviews are a significant factor in a customer's decision-making process. Positive reviews can greatly enhance your business's reputation, while negative reviews offer a chance for improvement.
How to Do It
Encourage satisfied customers to leave reviews. Always respond to reviews, whether they are positive or negative, in a professional manner. Thank your customers for their feedback and address any concerns they may have.
11. Add Your Products and/or Services
Why It's Important
Listing your products or services directly on GMB can provide potential customers with a quick overview of what you offer, making it easier for them to make a decision.
How to Do It
Use the 'Products' or 'Services' tab in your GMB dashboard to add detailed descriptions, prices, and photos of what you offer.
12. Set Up Messaging
Why It's Important
GMB's messaging feature allows customers to directly message a business, which can be a convenient way for them to get quick answers to their questions.
How to Do It
Enable messaging through your GMB dashboard and make sure to respond to customer inquiries in a timely manner.
13. Maintain Your Business Profile
Why It's Important
An outdated profile can lead to lost business opportunities. Regular maintenance ensures that all your business information is current and accurate.
How to Do It
Regularly check your GMB dashboard to update any outdated information and to monitor reviews and customer questions.
Bonus Tip: Get Citations from Other Websites
Why It's Important
Citations, or mentions of your business name and address on other websites, can help improve your local SEO. Google uses citations as a way to validate the accuracy of your business information.
How to Do It
List your business on reputable online directories, industry-specific platforms, and local chamber of commerce websites. Make sure your information is consistent across all platforms.
Conclusion
Optimizing your Google My Business listing is not a one-time task but an ongoing process. By implementing these 13 key optimizations, you're well on your way to improving your local search rankings, attracting more customers, and ultimately growing your business. Need some help with your GMB? Contact our team and we'll be glad to help.