Blogging Techniques for Intent-Focused Search
Smartphones and other mobile devices have forever changed the way people use the internet and search engines. This affects your business in many ways, from website design to blogging. Moreover, Search Engine Watch reports that Google is experimenting with new search engine results pages. These potential changes are based on a user behavior called intent-focused micro-moments.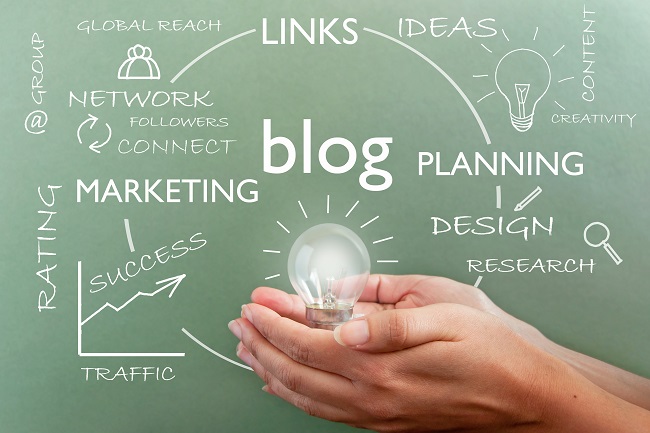 What is an intent-focused micro-moment? Today, 60 percent of all internet access is mostly mobile-only, and a growing number of users utilize the internet only through a smartphone. However, their search behavior is brief. For example, a person is watching a movie starring Ryan Reynolds. She grabs her mobile device and searches, "I want to know about Ryan Reynolds." Without interrupting their movie watching, she wants to quickly find the information she is looking for and move on. Therefore, an intent-focused micro-moment is any instance when users want to quickly search, find, and consume. Google has identified four prime micro-moments.
The I-want-to-buy moment
The I-want-to-know moment
The I-want-to-go moment
The I-want-to-do moment
Effective blogging is written for your audience, supplying a need and demand for information, instructions, or entertainment. Therefore, it is the value your content provides to users that make it worthy of a high placement on search engine results pages. Follow these tips and you will rank in intent-focused searches.
1. Create Buyer Personas – Many companies use the demographics of their ideal customer to target their message. Buyer personas will take this practice to the next level by creating fictional characters. With buyer personas, you discover more about your customers and their needs.
2. Blog for Every Customer Stage – Blogging is not just for attracting your target customer. It takes multiple exposures to your message to convert prospects to leads and leads to customers. Moreover, blogging is a powerful tool for customer relationship management.
3. Effectively Use Analytics – Data for data's sake is worthless. Analytics will inform you which blogs work and which are not. A blog should be written with an expected outcome: attracting visitors, subscribers, social engagement, or pursuing a call-to-action. Your blog has no value if it does not provide a measurable return.
4. Write for Your Audience – Many businesses write blogs for themselves rather than their customers. However, as the  Content Marketing Institute reports, roughly 70% of content goes unused. If your blogs are not feeding a demand, users will pass them by.
What haven't we covered yet that is important to you? If you would like to talk about blogging techniques for intent-focused search or need more information, please contact us.