How Does the Local Algorithm Work?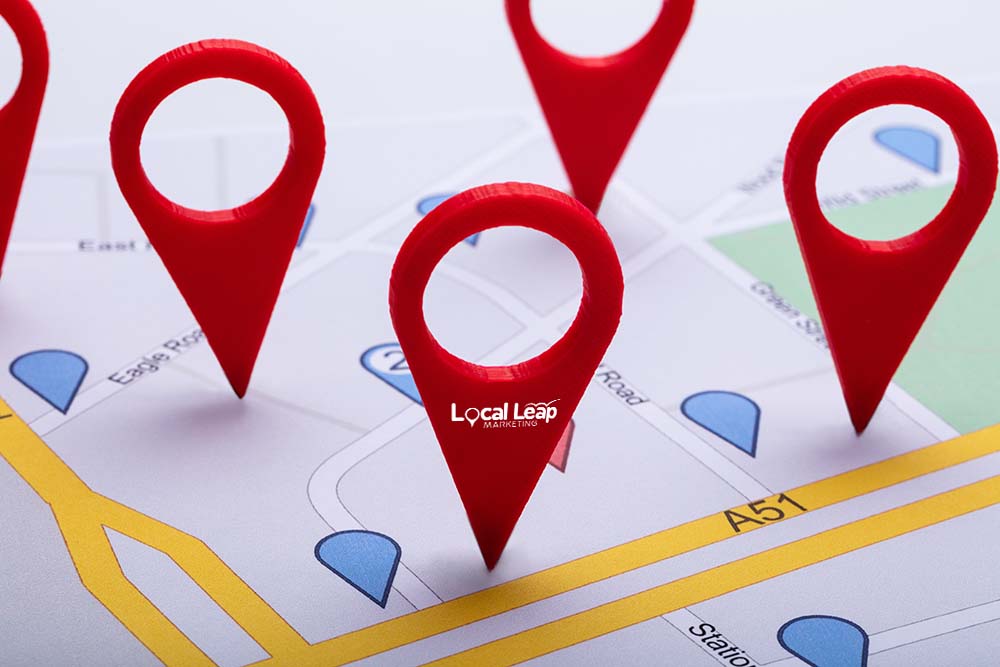 In the old days, if you wanted to locate a business, you pulled out the big yellow pages book. Others reading this may be shaking their head to grasp the far-off concept of turning to a big, printed book to find a business. Today, when we're searching for a service provider or product retailer, we jump on our phones or log into our computer. With a few keystrokes, Google returns a list of businesses aligned with our need or interest. It even conveniently provides us with a list of the three nearest establishments. As a small business owner, it is critical you understand what drives local search engine results, something we call local algorithms in the SEO world. With this knowledge, you'll be able to build strategies to increase your exposure in the modern digital marketplace.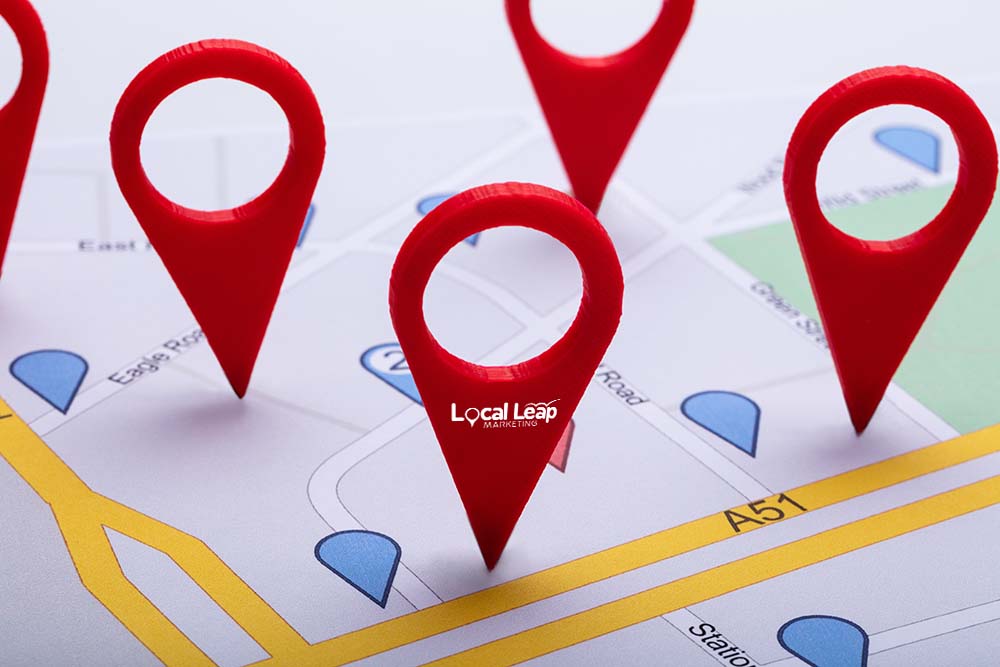 Why Local SEO Matters
Today, the vast majority of people find a business by searching online. It is estimated that 46% of all Google searches have local intent. In its ever-improving process of making its search engine valuable and meaningful, Google has invested in the local search concept in order to return truly valid results for its users. So, if you are a small business owner and you are pulling your business in from a geographically defined radius anchored to your place of business, this is good news to you. You naturally want to appear near the top of the list of businesses returned in a search query inputted by a user looking for products you sell, or services you provide in the area. Understanding the logic Google uses, you can improve your ranking in Google's list of search engine results, or SERPs (Search Engine Results Pages).
Location. Location. Location
As is the case in real estate, location is everything when it comes to local search algorithms. Google uses data you have put out there online about your business to determine where your business is located. Google then lines up your business address with the searcher's zip code (if they are searching from a desktop computer) or geo coordinates (if they are searching from a mobile device). It then marries the two in order to return businesses located near the searcher. In the world of SEO, we refer to this concept as "proximity."
Obviously, you want to have accurate address information online. But, you can go further. If you do business within a relatively large footprint, perhaps within a metropolitan area, you may benefit from building local landing pages to target specific areas. At Local Leap Marketing, for example, we have local landing pages for many of the services we provide, i.e. Web Design pages for some of our targeted areas – the cities of Allen and Murphy, and the area Central Texas. Marketing agencies who specialize in search engine optimization are able to use tools to measure and tweak a business' proximity factor driving Google local algorithms and the resulting SERPs.
Who Are You?
Google is discerning. It takes a look at you (via your digital presence) and makes a determination as to whether or not you measure up to the inputted search query keywords. In the world of SEO, we refer to this concept as "relevance." At the most fundamental level, claiming, maintaining and optimizing your Google My Business page is an important first step in letting Google (and, most importantly, your customers) know who you are. This is referred to as a business citation, with a citation being any place your business name, address, phone number and website URL appear. Citations are a large player in the game of garnering relevance in local search optimization, and the GMB is a critical citation. Directories are another important variety of citation. You also get points for unstructured citations that might come in the form of a press release, news article or social media element.
We cannot discuss relevance without mentioning the importance of keywords. Google crawls through pages that discuss your business looking for matches to search user's words and words on your page. Your type of business will determine the keywords you should be using online. If, for example, you are a remodeler who specializes in kitchens, your keywords are likely going to include "kitchen remodel" and maybe "granite countertops" and/or "custom cabinetry." If you are targeting a certain client, keywords your client might input are going to be keywords you will want to have prominent throughout your digital footprint. Though this discussion could grow far beyond our topic at hand, it is important to know that where you place your keywords (in titles, throughout passages, on multiple pages within your website) can greatly impact your SEO strategy.
And, before we move beyond the role of relevance, it is important to note that we're not talking "one and done" when it comes to maintaining relevance. It is important that you keep your digital information accurate, up-to-date and fresh. Through its many algorithms, Google is able to reward businesses that are regularly refreshing their online information. And, obviously, potential customers will penalize a business with inaccurate or outdated information, if only through a negative review, or simply word of mouth following a frustrating experience.
Do You Measure Up?
Google is also a bit of a social climber. It wants to know who knows you. It wants to know who likes you. In the world of SEO, we refer to this concept as "prominence." Google measures prominence by locating and evaluating reviews, store visits/check-ins, backlinks, citations and the like. Let's go a little deeper with reviews and backlinks.
Reviews
True to their original design, authentic, quality reviews can help you bring in a potential customer. In the world of SEO, they can also garner higher returns on SERPs. Google looks at total number of reviews, so we recommend you encourage review submission. There are strategies you can put in place to help garner, capture and display reviews. Partner with a reputable marketer if you need help.
Backlinks
Backlinks are created when one website links to another. Google looks for places where your website is listed in other's websites. It gives you points for having earned an appearance with another. You may, for example, have a backlink on your trade organization's website if you are in their directory, and/or if they feature you on their website. Google considers total number of backlinks, yes, but it also considers the source, or the authority, of the backlink. In other words, it sees a backlink as a vote of confidence, but it isn't going to weigh all votes equally. A backlink on a spammy site can hurt you. Websites with favorable SERP appearances themselves are a source of valuable backlinks. Well maintained, search engine optimized sites measure high for backlinks. Sites relevant to your area of business are going to generally be better for backlinking because Google rewards relevancy. But, simply popular websites, including popular blogs, can be a good source for backlinks regardless. Going further, when you feature a backlink that is popular with others in your industry you are also getting points for being a part of a Google-deemed-valuable web of backlinks.
Reputable marketing agencies that specialize in Local SEO are your best source for a lucrative backlink campaign. These professionals have tools to evaluate your competition and analyze the best websites offering authority and relevance specific to your line of business. This is sometimes referred to as "off-site SEO."
Put Your Local SEO Strategy in Place Today
Are you set up accurately so as to ensure Google can ascertain your proximity? Are you using the right words, in the right places on your website, to gain the necessary measures of relevance? Have you garnered accolades and endorsements, and are you displaying the right things to bank credibility with Google? Modern technology has served up some pretty awesome tools to enable the end-user to find the right service or product provider to suit their needs. Your business should capitalize on these advancements. In fact, as small business owners we cannot afford to discount the significance of local search engine optimization. Now is the time to put a strategic Local SEO strategy in place.
We may remember the days of the yellow pages, but at Local Leap Marketing, we've made it our business to understand and capitalize upon the modern technologies at play in marketing small businesses. Whether you're just beginning to build your digital presence, or are looking to optimize your exposure, we've got the tools and expertise to guide you. We offer strategies for local search engine optimization, including copywriting, web design, local directory submissions, tailored data analytics and reporting, and more. Contact us today to discuss how we can get you – and keep you- competitive in the digital marketplace.