Why Should A Business Invest In SEO?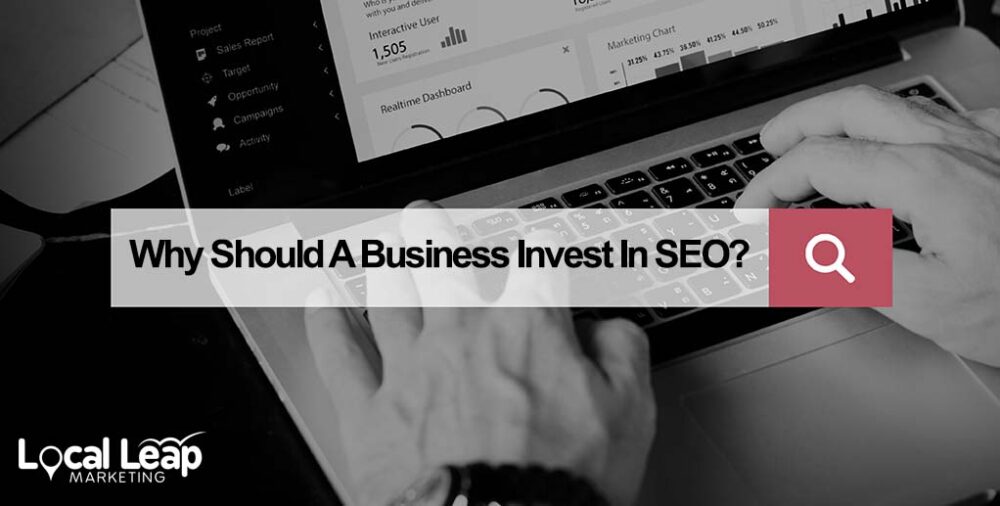 If you are a recent startup or even an established business, chances are you've heard of SEO (Search Engine Optimization). SEO brings measurable returns and it can truly make or break a business. And yet, many companies are still holding back on SEO and other digital marketing services, like Social Media Marketing, because they don't believe that they can fit a quality digital strategy into their budget; the truth is, a good SEO strategy is crucial to creating lasting digital marketing results.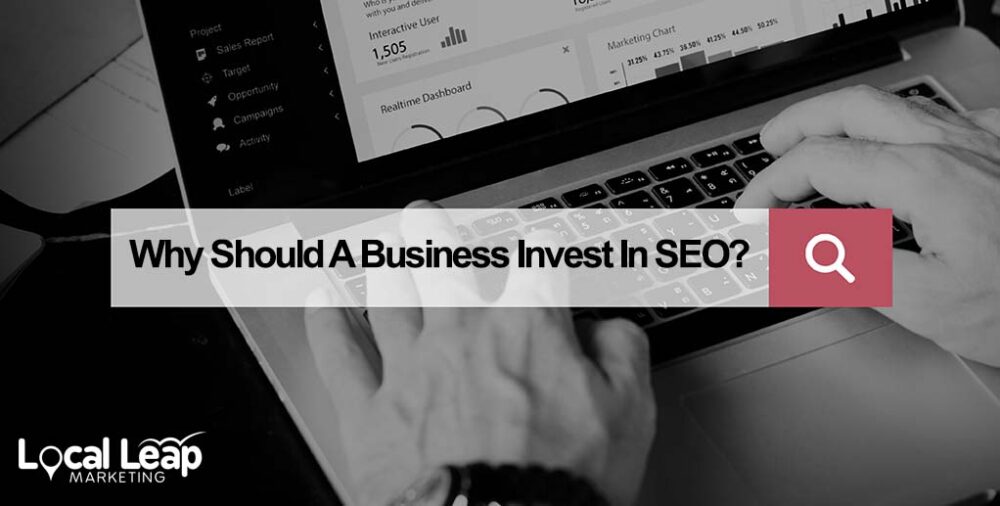 You can have a fantastic website but it will not take you far if no one is seeing it. Google, and other search engines, use algorithms to pull out what they believe will be the best results for the user. Elements of an SEO strategy include keyword research, copy enrichment, a social media marketing and citation building. Partnering with a marketing agency that specializes in SEO ensures your website and other digital marketing efforts are truly optimized.
SEO is a Digital Asset
When you think of purchasing assets for your business, it's usually pretty easy to see the value in something that's tangible. With SEO and the right amount of effort, the benefits will continue to build momentum over time. This helps generate even more new leads and establishes your brand online which can set you apart from your competitors. Implementing a quantifiable SEO strategy for your business has lots of benefits, no matter how big or small it is. It makes sense to leverage your SEO to increase the opportunities to grow you business!
ROI
Digital marketing campaigns are extremely trackable, and scalable as well, so with proper monitoring and communication, we'll be able to set goals, gauge progress, and make adjustments as necessary. The bottom line is, if you aren't seeing some kind of return on investment, no matter what your investment is, then we aren't doing our job. According to a Forbes article, "SEO firms can potentially bring a lot of value to your business, and many marketers are taking the plunge. According to media analysts at Borrell, SEO spending will reach $80 billion annually by 2020."
How to Invest in SEO
The first step in deciding what you can afford, is to open a dialogue with a SEO company that you can trust to elevate your brand online. You'll first need to set some goals, and this happens once you identify where you'd like to see improvements within the scope of your online presence. It can be a bit daunting at first, but we're here to help you, and it will be worth it in the long run.
There isn't a better time than now to get started! Let's discuss our digital marketing strategies and invest in SEO. We look forward to speaking with you soon.