Marketing Your Website and Brand on TikTok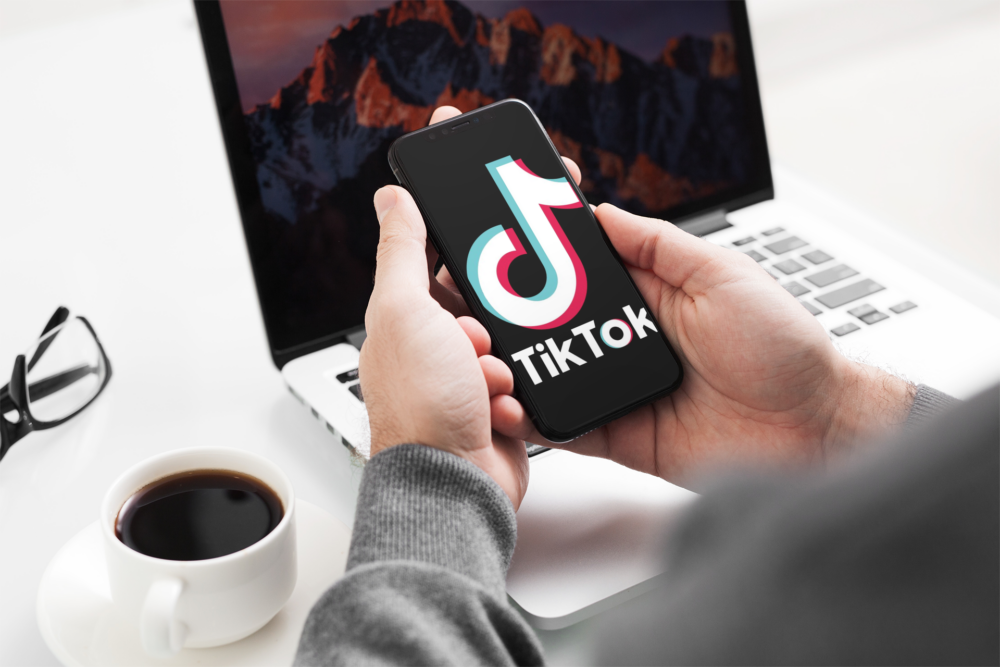 TikTok, the social video platform, has seen phenomenal growth in recent years. Over the past few years, the global TikTok community has evolved beyond its Gen Z stereotypes, creating new genres of entertainment and authentic stories that have brought communities together. This shift has motivated brands worldwide to either create new types of content on TikTok to engage these communities or sponsor TikTok influencers who can generate engaging content for them.
TikTok and Its Impact on Digital Marketing Strategies
TikTok's increasing influence has brought about changes in digital marketing strategies, both on and off the platform. As a leading digital marketing agency, Local Leap recognizes these changes and is well-equipped to assist small businesses in leveraging these trends to their advantage.
The latest TikTok trend report for 2023 has identified three key forces that are reshaping our culture and the way content is created on the platform:
Providing Actionable Entertainment
Making Space for Joy
Building Community Ideals
Let's delve deeper into these trends and see how small businesses can apply them to their TikTok marketing strategies.
Providing Actionable Entertainment
Four out of five users find TikTok highly entertaining, according to a study conducted by Marketcast in 2022. TikTok's algorithms curate content based on what the community finds entertaining, presenting brands with incredible opportunities for engagement and business results. This is only possible if their content or advertising resonates with the community and is as engaging as other entertainment content.
One successful example is e.l.f. Cosmetics, which captured the TikTok community's attention in the U.S. with in-feed advertisements that were fun, engaging, and native to the platform. This strategy led to a significant drop in acquisition costs, even as their spending increased.
For other brands, the most effective messages on TikTok appear to be uplifting, funny, and personalized. Brands can enhance the entertainment value of their video content by using editing techniques like adding text overlays or syncing sounds to transitions. Local Leap Marketing can help small businesses create this type of engaging, entertaining social media content tailored to their brand and audience.
Making Space for Joy
The TikTok community seeks meaningful self-care amidst public health issues, The Great Resignation, and personal burnout. Brands that align their messaging with the TikTok community's desire for levity can form more meaningful connections with their audience in 2023.
Among TikTok users who took action outside the platform as a result of what they saw on TikTok, 90% said the platform "makes me happy" and "never gets boring". Businesses can tap into this sentiment by creating content that not only showcases their brand but also brings joy to their audience.
Community-Built Ideals
TikTok communities thrive because they focus on specific interests, allowing people to bond over shared passions and expand their horizons. Unlike traditional social platforms, TikTok acts as a collection of unique clubs where users can explore their passions and live life on their own terms. It fosters conversations, offers unique answers, and brings together individuals from around the world based on shared ideals and interests.
One example of leveraging TikTok's community-building power is eBay's partnership with the platform. eBay targeted sneaker enthusiasts, tapping into the vibrant #SneakerTok community. They used Voting Stickers to engage the community in their annual #SneakerShowdown, where users could show love for their favorite shoes. The campaign saw remarkable engagement, with 1.2 million users participating in the poll and a 54% increase in comment rate. This success highlights the value of communities on TikTok and the role of creators in building those communities.
Local Leap Marketing: Your TikTok Marketing Partner
At Local Leap Marketing, we understand the power of TikTok and the opportunities it presents for small businesses. We're committed to helping you navigate this dynamic platform, from developing a TikTok marketing strategy to creating engaging, joy-inducing content that aligns with your brand values and appeals to the TikTok community.
Whether you're new to TikTok or looking to enhance your existing presence, our team of experienced digital marketers can provide the guidance and expertise you need to make the most of this growing platform. Contact Local Leap Marketing today to start harnessing the power of TikTok for your business. We're here to help you leap ahead!