Local Leap Named One of the Best Web Designers in Dallas, Texas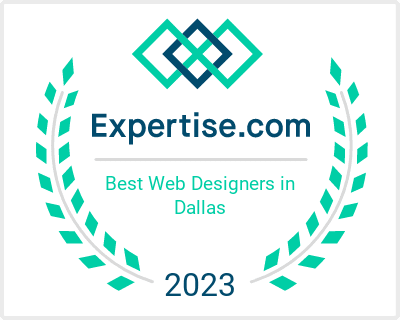 This Award Underscores Our Commitment to Excellence
We are thrilled to announce that Local Leap has been recognized as one of the Best Web Designers in Dallas, Texas for 2023. Expertise is a prominent and trusted platform that identifies and reviews top service professionals across the United States in over 200 industries. This prestigious accolade reflects our team's dedication to providing exceptional web design services and underscores our commitment to excellence in the digital marketing industry.
Expertise has a rigorous and comprehensive process for identifying the best service providers, and their evaluation involves meticulous research of more than 60,000 businesses each month. Their team uses a combination of public databases, customer referrals, and detailed assessments to compile an exhaustive list of local businesses. They then thoroughly validate each company's qualifications, ensuring that only the most qualified professionals make it to the next stage.
The review process also includes analyzing each provider's reputation based on professional databases, average review scores, and the stability of their ratings. This in-depth scrutiny ensures that their final selection truly represents the best in each respective field.
Local Leap Marketing's recognition as one of the Best Web Designers in Dallas, Texas for 2023 is a testament to the hard work and commitment of our talented team. We continually strive to stay ahead of industry changes and deliver cutting-edge web design solutions to our clients. Our success would not be possible without the trust and support of our valued customers who have allowed us to be a part of their digital journey.
As we celebrate this achievement, we would like to express our gratitude to Expertise for their thorough and unbiased evaluation process, as well as to our clients who have chosen us as their web design partner. This award reinforces our dedication to providing exceptional web design services, and we look forward to continuing to serve our community with excellence and innovation.
We are excited about this recognition and will continue to push the boundaries of web design and digital marketing to exceed our clients' expectations. At Local Leap Marketing, we firmly believe that a strong online presence can transform businesses, and we are committed to helping our clients achieve their goals through our top-notch web design and marketing services.
Once again, thank you to our clients for your trust and support. We are thrilled to be named one of the Best Web Designers in Dallas, and we can't wait to create more digital success stories together in the future!