Voice Marketing Strategy: How to Create It and Why Brands Need It
Businesses are starting to consider how voice apps might help them express themselves. With speech-to-text technology development and the increasing availability of voice-activated gadgets in our homes and pockets, the time has come to create a voice marketing strategy.
We've summarized the steps a brand may take to represent itself through a voice experience best and given some real-world examples.
How to Develop a Voice Marketing Strategy
A voice marketing plan establishes how a brand may communicate with its target audience at its most basic level. Three primary areas must be examined and understood to initiate this strategy.
A brand should understand how its target customer uses speech technologies daily. Knowing what the audience is looking for via voice inquiries or commands will shape the brand's strategy.
A business should know which areas of its marketing might benefit from voice-enabled technology. If any information has been regarded as critical in delivering to the audience through other marketing channels, this type of communication might be a good fit for a voice marketing strategy.
Any aspect of a brand's marketing plan that would work in the unique format of a voice-enabled experience should be highlighted. Using speech technology as a framework, marketers may create new touchpoints to boost audience engagement.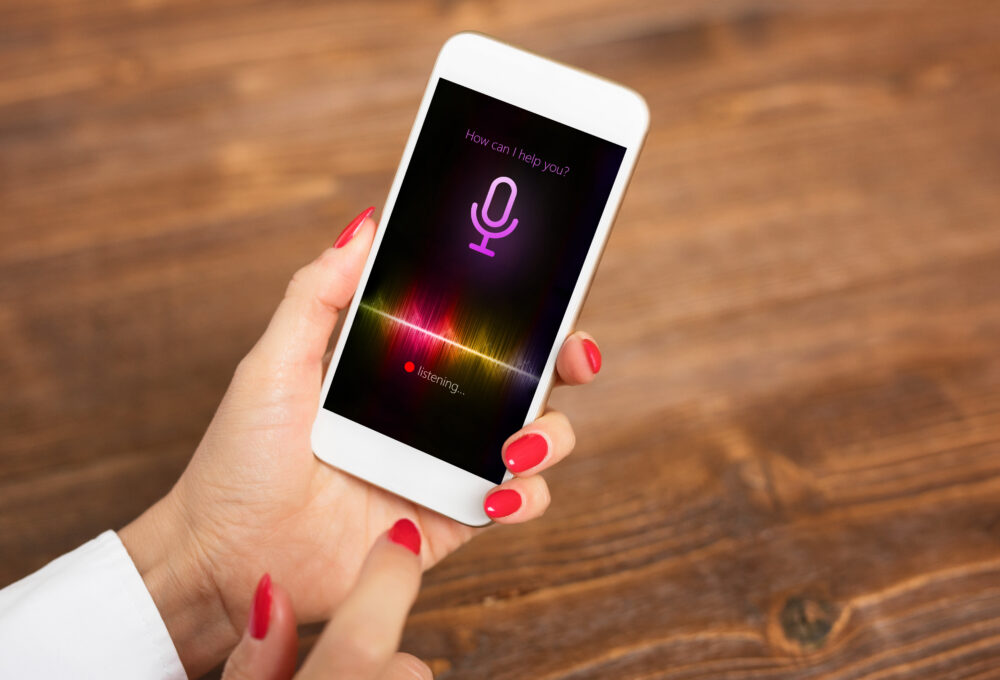 Examples of Voice Marketing Strategies
Brands get ideas for their strategy by looking at other apps currently on the market. Here are some examples of effective voice strategies.
Voice Marketing in Customer Service
You put up voice assistants to listen for input from someone asking a question or issuing a command, then respond by interpreting that information. When backed by AI, voice-enabled technology may be a massive push for your brand's customer service department.
They can address many of your audience's frequent questions and provide rapid responses when necessary. These apps, usually developed as chatbots, can boost your company's efficiency because they are available 24 hours a day, seven days a week. Your audience may benefit from voice-enabled services whenever they require them.
Chatbots can help businesses save on customer service expenses by speeding up response times and answering up to 80% of typical inquiries. It saves up to 30% in customer support expenditures. You can use audience inquiries to develop helpful content in other areas to improve customer relations in different brand touchpoints.
Voice Marketing in Search
As more consumers use devices with Google Assistant to answer their inquiries, optimizing your website for voice-driven searches is becoming more vital than ever. A highlighted snippet in a Google search result is almost always the answer to a spoken query. Featured snippets that show at the summit of organic search results and have a click-through rate of 8.6 percent.
The first step in using voice search is to research natural inquiry searches connected to your brand. Once you've compiled a list of query targets, use a tool like SEMrush to check which ones result in a highlighted snippet.
You can then make adjustments to your site so that the information on your site appears in that Google result. Thus, making your brand's content the script that Google plays back to the person who made the question.
Creating bullet-point lists that answer natural language inquiries is one of the site improvements to consider. Beyond this initial strategy, firms pursuing a voice search marketing strategy should produce pages geared to answer relevant audience queries as they emerge through data analysis and audience surveys.
Voice Marketing in Applications
Each of these marketplaces has a different name for the apps on their platforms – Alexa's are called Skills, while Google's are called Actions. These apps are self-contained and may broaden the brand's reach. Many voice applications offer knowledge that complements the products they sell. Tide's app, for example, provides tips for cleaning 200 stains.
Other applications, such as Domino's, allow users to order pizza and have it delivered using voice commands. The speech app landscape is still in its early stages, ripe for creativity for marketers looking to capitalize on this new frontier.
Final Thoughts
Brands may use voice-enabled gadgets and applications to engage their target audience personally. Local Leap Marketing can help any business develop a voice marketing strategy and build and put in place a plan to make it a reality. Contact Local Leap Marketing today!