Top 6 Benefits of Hiring a Professional Web Designer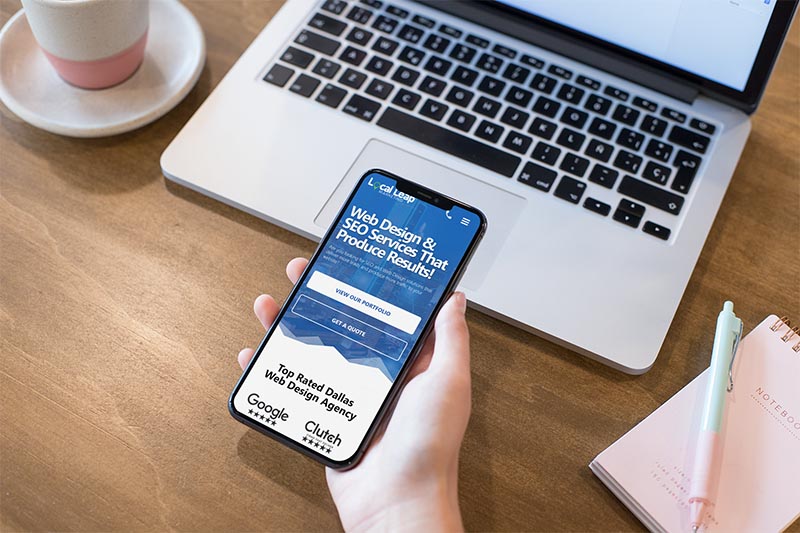 In today's digital world, the importance of having a website for your business cannot be overstated. There are many reasons why a well-designed website is imperative: According to research, 70 percent of internet users say they can't make purchases from a poorly designed website. Moreover, 53 percent of them abandon websites that take more than three seconds to load. With these statistics, you have a glimpse of why an optimally functional website is good for your business.
Indeed, a lot of research and work goes into designing a website, making it all the more important to work with a professional designer. And needless to say, the quality of your website has a significant impact on how visible your site is, how your audience views your brand, and, more importantly, how much revenue you bring in.
Here are six reasons why you should hire a professional web designer:
It will be SEO-optimized
For your website to rank high in the search results, it has to be SEO-optimized, which means it has to adhere to the best SEO practices. Professional web designers incorporate the best SEO techniques to make your site more visible and ensure more clients are able to find you. Note that internet users don't go beyond the first page of search engines, so if your site does not rank high, you are bound to lose a lot of potential customers.
Professional designers are well-versed with the latest SEO updates and are always willing to go the extra mile to ensure your website ranks high during a keyword search. In the process, they help you have the edge over your competitors.
Your website will be reliable and responsive
Having your website designed by a professional can save you a lot of frustrations that come with sites crashing, breaking, or acting weird. In the event that your poorly-designed site crashes, you can end up using hundreds of dollars in troubleshooting costs, not to mention the clients and time you lose as technicians work to restore it.
A professional web designer can create a reliable and responsive website to ensure you benefit fully from it. As an added advantage, they are always within reach to help diagnose any problem that arises along the way.
It saves you time
Designing a website is no easy task and tends to take a considerable amount of time and effort before it can officially be launched. A professional designer has the expertise to create a quality website within a relatively short time, which does not only save you time but ultimately saves you money.
By relegating website design to a professional, you can dedicate more time to more demanding tasks like operating and developing your business.
Your site will be faster
A critical factor influencing traffic, ranking on search engines, and return in investment (ROI) for any website is how fast it loads. As mentioned, internet users do not have the time to wait for a site to load, which means they will abandon your site immediately if it takes ages to load.
A professional web designer will incorporate the necessary plugins and integrated features not only to ensure your site is fast but it is also secure and optimally functional.
It will look trustworthy
Customers want the assurance that they are working with a professional and reputable company, and there is no better way to assert this than to have a good website. Some trust factors that a professional incorporates into your website include required policies, a trust seal on the checkout page, and contact information at suitable locations on the website. Making your website trustworthy goes a long way in building a customer base.
It will be optimized for mobile phone
Most people use their phones to surf the internet, which makes it important to optimize your website for mobile. Professional web designers are usually up-to-date with the changing mobile-friendly designs and can ensure your site is compatible with mobile devices. As such, you don't have to lose potential customers just because they can't access your site via mobile phones.
Summary
Whether you are looking to build a new website or reinvent the old one, you stand to gain immensely by working with a professional website designer. Having a good website can guarantee you more clients and, ultimately, higher returns on investment.
Are you looking to having a website designed and optimized to give results? Local Leap is here to do all the heavy lifting for you. We can help you with various issues, from web design and SEO to website maintenance and corporate branding. Contact us for more on how we can help take your business to the next level!