Consumer Review Management – Marketing You Can't Afford to Ignore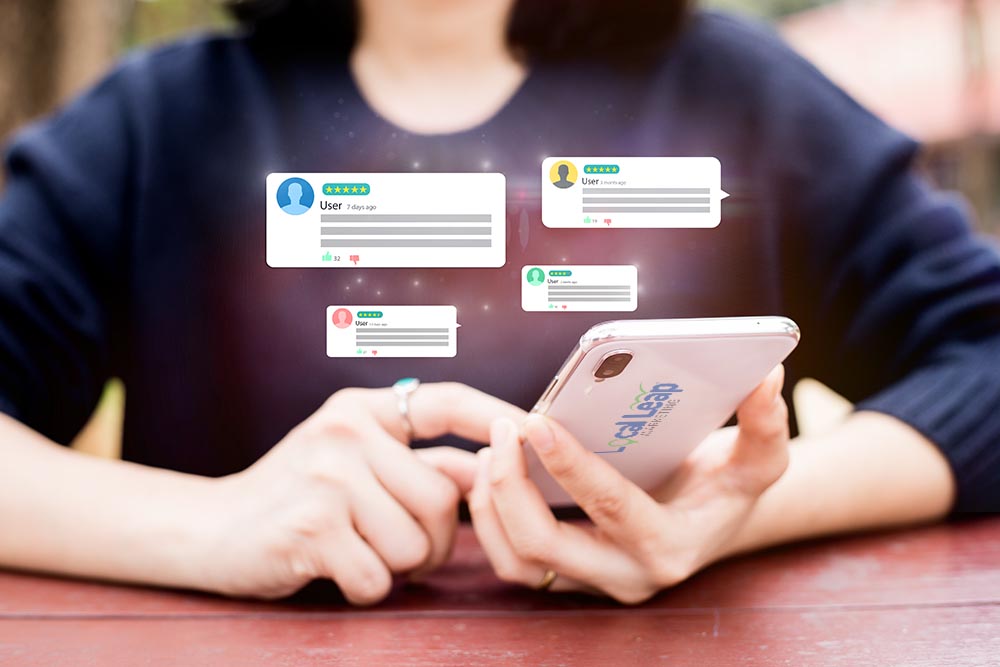 Word of mouth endorsement is arguably the oldest, and certainly the most persuasive, form of advertising. Online consumer reviews are a modern version of word-of-mouth endorsement, and they have soared in popularity in recent years. Research shows that more than 50% of people will proactively search for online reviews before making a purchase with a business. These reviews can bolster consumer confidence and induce engagement. When proactively managed, online reviews function as a powerful, effective marketing tool for a business owner. Review Management is an iteration of search engine optimization (SEO). It provides the business owner with the tools and analytics they need to fully capitalize on consumer products reviews. To be certain, Review Management is a marketing responsibility a business owner cannot afford to ignore.
Online Reviews Drive Consumer Confidence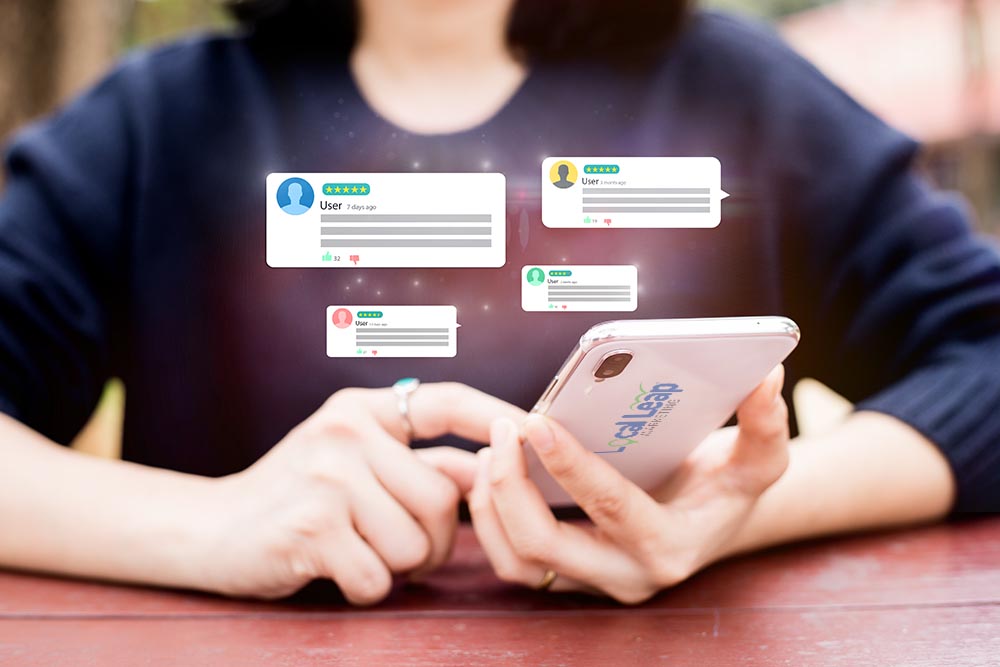 Though the vast majority of business owners are honest in their advertising and they certainly have the most comprehensive product or service data available to share with a potential consumer, business owners also have incentive (the anticipation of profit) to convince the buyer to engage in a purchase. Furthermore, modern advertising is often broad-brushed in its messaging; company-produced advertising can be antiseptic. The digital marketplace has put a lot of power in the hands of the consumer, including easy access to independent, honest and authentic feedback on products and services. Having "real people" share their experience with a product or service positively informs a potential buyer. This translates to a "win" for the business owner as well, as it is proven that relatability in advertising correlates positively with consumer engagement.
Endorsements from a familiar source are generally the most impactful, and this makes sense intuitively. When someone you know shares feedback about a product or service, you are able to apply what you know about that individual as you process what they share. This is one reason why social media based advertising has been so successful. Take, for example, a smart friend with an attractive, well-kept house sharing his positive experience with a power washing company. Considering what you know about him, you might deduce that he makes smart buying decisions when it comes to home services. Even when the individual making the endorsement is not someone you know well, their feedback is generally more persuasive than a product promotion coming from the business owner. Because they function as independent and unmotivated information sharing, product reviews bolster consumer confidence.
Review Management Facilitates Advertising & Consumer Buying
Consumer reviews are effectively free advertising when properly managed. You deliver the product or service you promised, it meets (or exceeds) the customer's expectations and they share their feedback. Many independent platforms exist today for capturing said customer's feedback. Consider: Google, Yelp, Facebook, Bing, and the Better Business Bureau. Many companies also include review capturing in their website design. Savvy marketers develop programs that encourage customers to share their feedback, instituting processes that make the submission of product and service reviews straightforward and simple. Needless to say, a consumer usually doesn't have to look too far to find a platform for sharing their feedback.
But on the flip side, a potential customer may or may not find their search for a specific product or service review easy. True, some consumers rely heavily on reviews and routinely check several sources (i.e. Yelp and Facebook), but others only happen to stumble across a review when searching for something specifically online, i.e. Company X's Google review is returned in a general query for power washing. Here, in essence, the search engine, in this case Google, serves up a gift for the business owner. Review Management doesn't leave the business owner hoping for a gift. Review Management entails being proactive about getting the reviews in front of the potential customer. Given the diverse search algorithms at play, each being unique to the search engine engaged, it makes sense to have all of your reviews in one location where the consumer can see the quality and breadth of your online reputation. Additionally, importantly, once a potential customer has digested all third-party information available, they can then easily navigate to incremental product and company information and ultimately engage in the buying decision all right there within your website.
Review Management is Valuable SEO
Review Management is SEO because proficient Review Management not only increases the visibility of consumer reviews, it drives the visibility of the company overall. Exactly how search engines rank and reward websites is beyond the scope of this article, but in a nutshell, backlinks, referrals and popularity are all valuable currency in the world of online search rankings. Tying back to heavily trafficked sites like Google and Facebook, search engines reward the company website, boosting the search return rankings of the company website. And, when you drive more people to your website, search engines will reward your site because search engines assign value to popularity.
Partnering with a company that specializes in Review Management as a component of SEO is the most effective way to leverage your consumer reviews. Quality Review Management will include three key features:
Review Consolidation – In the age of the empowered consumer, diverse platforms and tools are readily available for purchasers to share their feedback. A good Review Management platform will effectively pull all your reviews from independent sites into one clean, concise format. And, evergreen, it will continuously pull newly logged reviews so you never miss out on a review you have earned.
Review Recruitment – In SEO, the quantity of reviews ranks right up there with the quality of reviews. Not only the search engine itself, but also the most effective engine of all – the human brain – will discount a business lacking in customer reviews. You need customer reviews. Quality Review Management programs will include proven tools designed to professionally and effectively seek and capture authentic customer reviews. Many can be custom branded to provide the added benefit of incremental brand awareness. Good Review Management consumer review recruitment tools utilize honest, straightforward strategies that discourage negative reviews and lessen the likelihood of recording feedback driven by malicious intent.
Customer Data Capture – Quality review recruitment vehicles will also capture valuable customer information, including email addresses and other vital contact information. This data facilitates efficient customer support and will be an asset for future marketing campaigns.
Compounding Returns with Review Management
At Local Leap Marketing, we offer customized Review Management as part of our SEO services. Catering to small to medium-sized businesses, Review Management is one way we help our customers connect with their customers and grow their brands. To illustrate the impact Review Management can have when executed properly, we'll share a personal client experience. And, yes, we practice what we preach. You can find an independent review from APro Pressure Washing on the Local Leap testimonials page, where all of our consumer reviews are consolidated.
Review Management Case Study: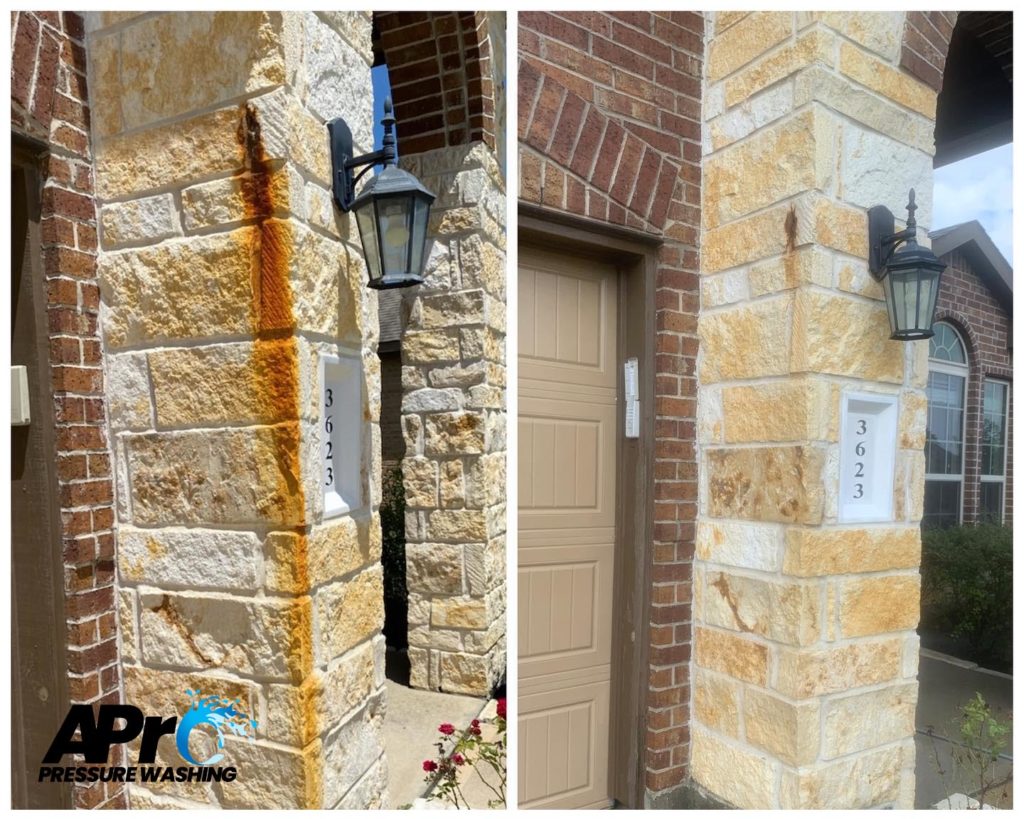 APro Pressure Washing contracted with Local Leap Marketing for Review Management SEO services in the spring of 2020. As is the case with many operators in the non-routine or less-frequently-needed home services industry, APro Pressure Washing relied heavily on past user feedback to highlight their capabilities to potential customers. We set up a consolidated review page for their website and helped them establish customized processes to effectively recruit and capture customer reviews. In the span of just six months, APro Pressure Washing:
Added over 100 reviews to their social media channels.
Jumped 1500 spots on Google with the pressure washing keywords we monitor.
Saw a 120% increase in organic traffic.
Measured an 85% increase in Google My Business (GMB) clicks.
Logged a 32% increase in GMB reviews.
Of note, the gains in Review Management are compounding. Positive impacts in one area feed progress in other areas, and the rewards grow exponentially, i.e., growth in GMB reviews contributes to higher search engine ranking and search engine ranking positively influences organic website traffic.
Building and Promoting Your Online Reputation
As a business owner, you've worked hard to build your reputation. It is your right to promote it, and it makes good business sense to do so. When a potential customer is searching for you online, you want them to be able to find feedback from real life people they can relate to. Review Management is effective SEO that delivers compounding returns to the bottom line. It is a modern business practice you simply cannot afford to ignore. Contact us today to learn more about our review management solutions!