The Benefits of Keeping Your Business Blog Up-To-Date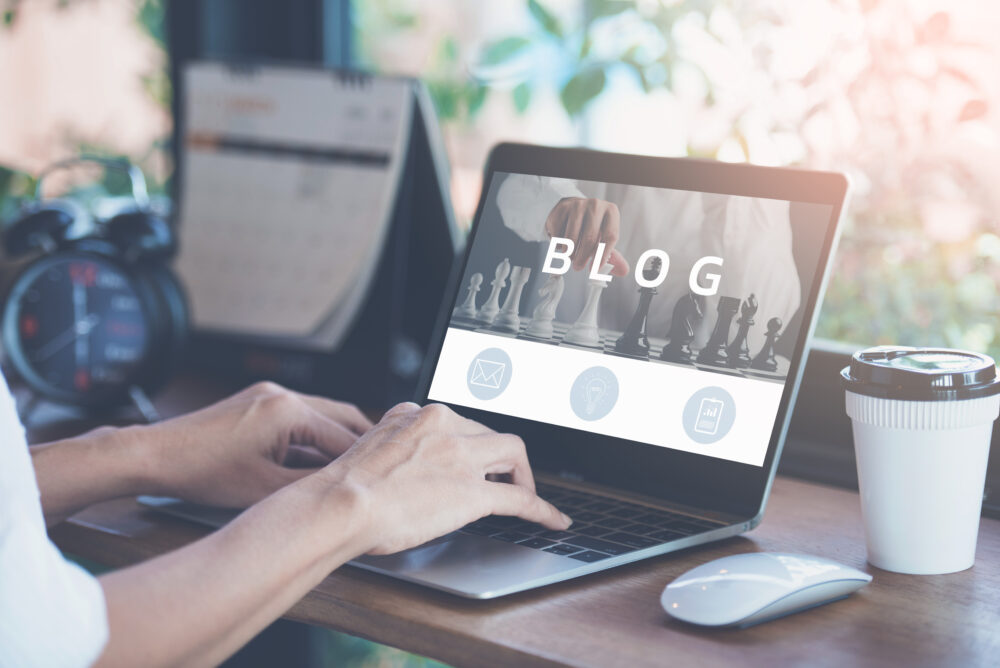 A couple of decades ago it was seen as new and hip for a business to have a website of its own. Little more than a marketing gimmick at the time, no one was entirely sure if the Internet was going to be the next big thing, or if it was just a passing fad. These days, of course, having a website for your business is all but mandatory if you want to be able to find an audience and stay competitive.
So where do business blogs come in?
Well, a business blog is much like websites were, once upon a time. They were seen as something of a novelty, but now they're becoming a staple for any successful business website. If you don't have a business blog (or if you have one but haven't thought it was overly necessary to your operations), then you might want to reconsider your position.
After all, a business blog offers you a great deal of benefits! Benefits like…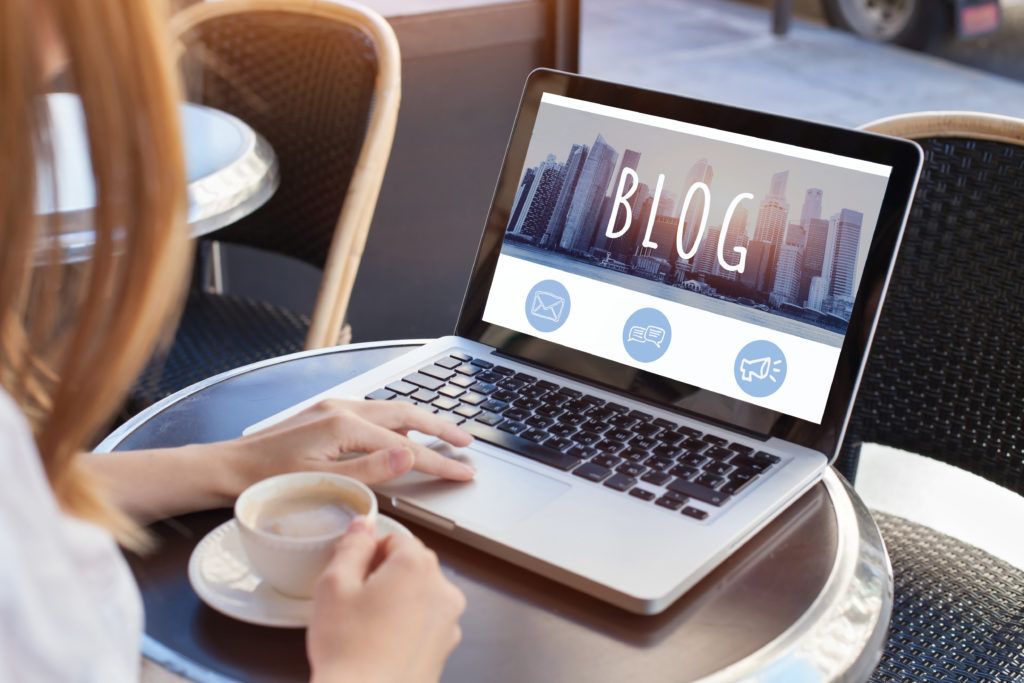 Benefit #1: Boosting Your SEO
SEO, as most businesses know, stands for Search Engine Optimization. The short version is that your SEO is a measurement of how well you're checking all the boxes that search engines look for in order to push your website toward the front of the queue when it comes to search results. The better your SEO is, the closer to that front page of results your site is going to be.
Which is where your business blog comes in handy.
As SEJ points out, one thing that search engines love is fresh content. It shows that a website is very active, and it provides a constant stream of fresh content for the search engines to index. While having more content is a good thing in and of itself, the regular activity is even more important from the perspective of a search engine. This helps you maintain a higher position in search results, which makes maintaining a blog a solid investment for your business's website.
Benefit #2: High Quality Content Drives Social Media Engagement
Social media sites are a gift to any business out there. They're free to join, and give you the potential to reach an audience of millions… what's not to like?
However, as any business owner knows, you need to have content to share on social media. Content that grabs people's attention, and which gets their interest. If you have a business blog, then you're already creating content on a regular schedule, and you need to share it with your potential audience. As such, keeping your business blog up-to-date allows you to double-dip when it comes to your marketing and promotional efforts. Because if you're already creating content for your blog's business, then all you have to do is share it on your social media accounts once it's done. This saves you a lot of effort when it comes to keeping your social media feeds full of robust, attention-grabbing posts, ensuring that the followers you have remain engaged, while also providing hooks for grabbing new ones.
Benefit #3: A Business Blog Builds Your Expertise
One of the most important considerations you need to keep in mind is your reputation and expertise in your industry. The more authoritative you are, and the better your reputation, the more people are going to see you as an expert. That status means you're more likely to be trusted, which can lead to more business coming your way.
And a regularly updated business blog is one of the best ways to show your expertise, according to Forbes.
While you still have to do your research, check your facts, and make sure that your content is insightful and useful for your audience, a business blog is essentially a stage where you get to show your audience that you have your finger on the pulse of your industry. The better the content you create for your blog, and the more attention the content you put out gets, the more in-the-know you're going to seem. That cultivation of your reputation is more than worth the effort it takes to put up a few posts every week on your blog.
Benefit #4: Brand Awareness and Management
Your blog is more than just a series of posts and articles connected to your website; it's a living, breathing part of your brand. In many cases, your blog might be the first brush someone has with you or your site. That's why it's important to make sure it's updated regularly, and that it reflects the style, the tone, and the personality you want to come across to potential new customers.
Every platform you step onto gives people an impression of who you are as a business; your blog is no different in that respect. But if you treat it like an afterthought, then it isn't going to reflect well on you for those who see it.
Benefit #5: Increased Traffic
One of the biggest reasons that most businesses focus on their blog is as straightforward as it is simple; a blog that's kept up-to-date draws more traffic to your website. Period, end of story.
Your blog isn't just a soap box you stand on to get more people to pay attention to you; it's a portal to your website. If your blog makes the right impression on someone, they're going to want to know more. Additionally, your blog can (and should) provide additional links to the rest of your site, making those pages more likely to be seen by people who visit your blog. And that's just considering regular traffic. If you have a spike because of a popular (or even viral) post on your blog, then there's going to be run-off traffic to your website as a result of all that extra attention.
An up-to-date blog garners more attention, and is a draw for more viewers. The more viewers your business's blog has, the more viewers your website is going to have, and the more people you have a chance to convert into customers.
For more tips on how to get the most out of your blog, simply contact us today!