The Six Benefits of Hiring a Professional Web Designer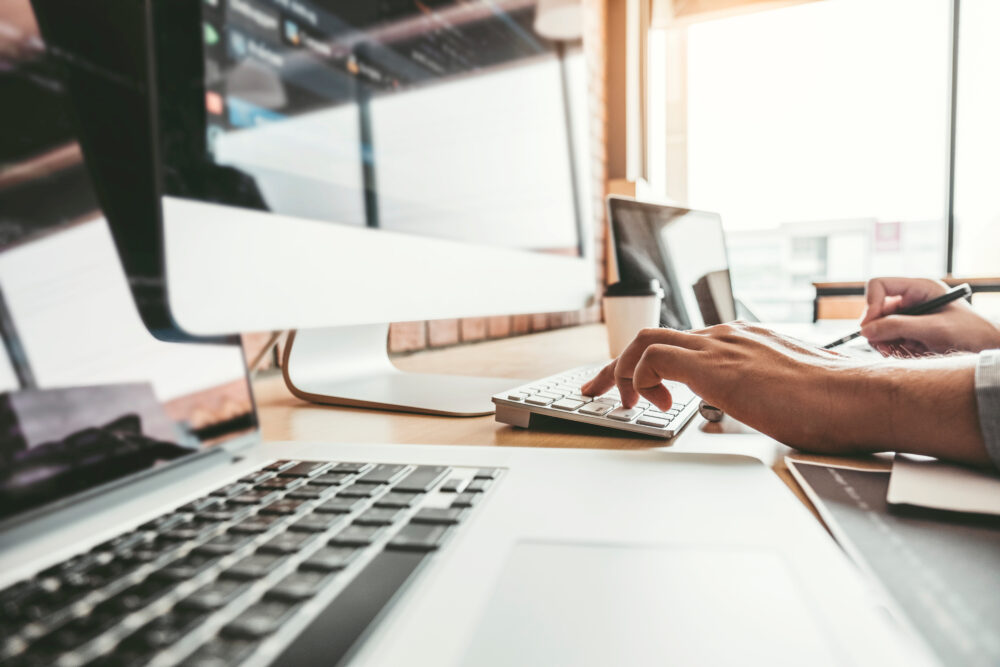 Right now, in a world where digital presence is more impactful than your physical storefront, many small businesses still do not have a website. Maybe you've been thriving on local business for decades. Maybe you're a startup and haven't built a website for your new brand yet. Maybe your old website is outdated and needs a complete overhaul. No matter where you're starting from, if you need a website created, there's always an important question to ask: Should you DIY or hire a professional web designer?
Many entrepreneurs are inclined to at least try the DIY method, but is it economical? Which option will give you the best value and results for your time? Considering the level of expertise it takes to rise above a basic WordPress theme and the importance of your website as the online face of the company; hiring a professional web designer is almost always your best move. Don't take just the blanket statement, let's dive into the seven key benefits to hiring a professional web designer to craft your business website.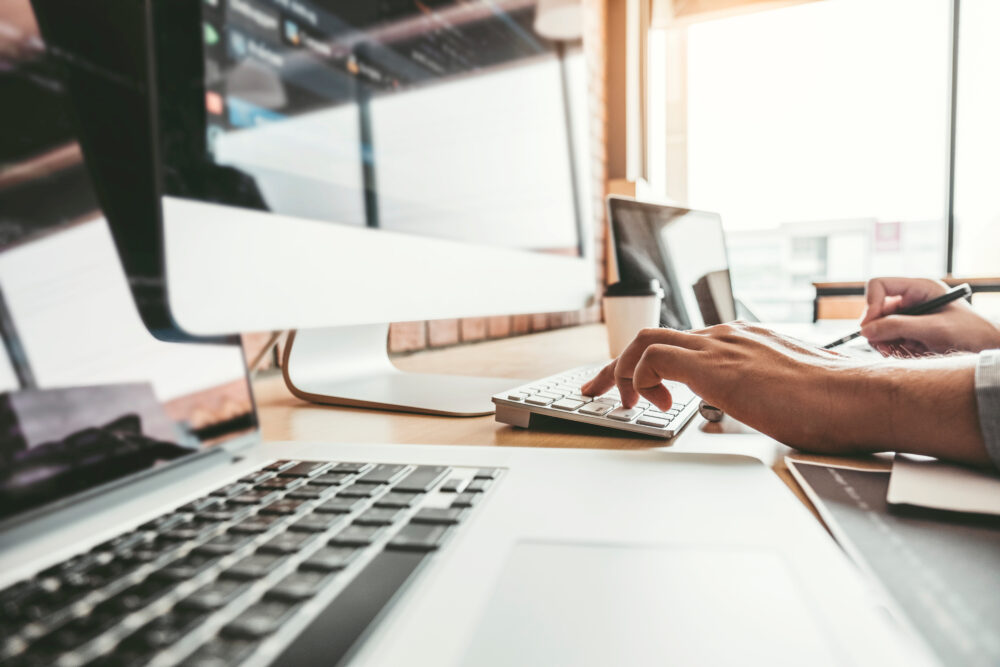 1) Save Yourself Time for a Good-Looking Website
Your website needs to look amazing. Whether you want clean, simple lines or an ornate brand experience, it takes time to learn how to make a website look great. Starting with basic toolkits, it's difficult to get off the ground and look different from any other out-of-the-box website. You may need months of learning HTML, CSS, or web editor/builder tools to get the visual result you want from your website.
A professional web designer already has the skills and tools necessary to make a custom website pop from the page with your brand's identity in vivid, beautiful pages – without the months of learning to make it just right.
2) Reliably High-Performing Website Design
This year, Google is putting an especially heavy focus on website performance. So you need a racehorse of a website right out the gate. Pages need to load fast and in an elegant way that doesn't jump page elements around. It needs to be robust in case of high traffic and with smooth-performing widgets on every page.
Guaranteed performance is one thing that no website builder can promise, but a professional web designer can.
3) Good SEO Built Right In
Your website is your single most powerful marketing asset. The SEO built into every page becomes essential to your online visibility and inbound marketing success. An experienced web designer can weave good SEO into every page and feature. Your pages will all mention your location and expertise. Product pages will include all the right phrases and images will all have a title that can be found on image searches.
In fact, SEO can even be woven into the code with the right metadata and performance metrics to impress the Google web crawlers.
4) Cybersecurity Ready for Prime Time
Cybersecurity is a must. Today, any business of any size can be the target for hacks. Automated malware attacks indiscriminately while focused hacker attacks look for any gaps in any security system. The last thing you want is a pieced-together cybersecurity solution made from guesswork and plugins. A professional web designer already knows the cybersecurity standards and can build strong security protocols directly into your website design. This ensures your website is secure from the first day it goes online.
5) Mobile-Ready Without the Hassle
Google is also prioritizing brands with websites that work well on mobile apps. If you've got great mobile-responsive screen resolutions and mobile-ready content, then your website will rise above others in your industry. Programming a mobile-ready website takes sophistication and – most of all – experience. Fortunately, custom websites built by professionals are now universally mobile-ready and the layouts are ready to adapt to any phone screen size or orientation.
6) Increased Potential for Conversions and Revenue
A website that hits all the marks is one that also satisfies customers and boosts your online sales performance. When product search feels natural and checkout is easy, your conversion funnel will slide smooth from beginning to end. When your website appears on Google searches and is easy to use on mobile, new customers can flock in from any direction. A professionally designed website is more likely to increase your potential for sales and revenue by providing an online experience that is a head-and-shoulders above every other brand with an off-the-shelf design.
Hire a Professional Web Designer for Your Business Website
Are you ready to take your website to the next level in performance, exposure, and customer satisfaction? A professional web designer has the skills you need to bring your website to life as a brand experience that goes above any out-of-the-box website design. Contact us today to consult on building the perfect website for your brand.