Over 500 Satisfied Web Design & SEO Customers!
Web Design
With over six billion Google searches being performed every day, it's apparent that every company needs a professional web designer to help grow their business. We build websites with intuitive functionality to help establish your brand online and generate more leads.
SEO
Local Leap Marketing offers local search engine optimization solutions for businesses looking to expand their marketing efforts. Our goal is to help customers find your site and provide the measured data you need to continue growing. If you are looking for a Texas SEO company to take your business to the next level, look no further.
Social Media
The opportunity to engage your customers through social media has become a crucial part of growing a business. Whether this concept is something that intrigues you or leaves you baffled, you have to step up your game and stay relevant to society in order to rival your competition.
Copywriting
Does your marketing need a boost? Whether you have a one-time need for copywriting services or an ongoing string of projects that desperately need attention, Local Leap Marketing offers this highly effective copywriting service to clarify your message and attract new customers.
Branding & Identity
Starting a new business or launching a new product? Need a refreshed look on an existing brand or company? Our designers can develop your unique brand and make it flourish through a research-driven and dedicated approach.
Website Audit
Enter a website URL and get a free website audit! We provide a detailed website report with steps on how you can improve your online presence and rank higher on Google. Our SEO report will uncover areas in which you are potentially losing customers and suggest solutions to resolve any SEO issues.
Ready to see how Local Leap Marketing can help your business?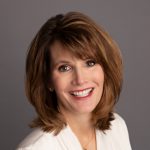 "I don't need to understand aspects of marketing with search engines like Google to be a top player in searches. Local Leap Marketing stays on top of trends and changes which benefit my brand and presence. I have gotten great results. I have a great website and SEO brings the clients to me. It has given me credibility and generated leads I would not have found networking on my own." – Kathy Walter Brain Basics – Coaching & Team Development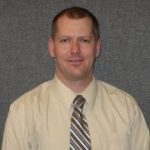 "They have been designing websites and providing SEO services for both of my companies for over 12 years now. With ever changing competition in my industry I need to keep up with up to date information on my websites. I also need to see high rankings in search engines. They provide that, it's that simple." – Shane McDermott Mid-West GIS